Tommy's Great Save
April 27, 2009
Today was Sunday. That meant today was the day I would try out for the soccer team. My name is Tommy Sullivan, but my friends call me Tom. I love to play soccer and I was very exited." Tommy Sullivan it is your turn." announced Coach James. Coach James coached the eight to ten year olds. I am nine years old. That meant two years with Coach James. I like Coach James. He was very nice but could get strict sometimes. " I am coming" I said.

After ten minutes of showing the coach what I had, I was done. I was the last person to try out, so everyone was gone expect Coach James and I. He told me I did very well and to look on the bulletin in the gym to see if I made the team. So we said goodbye and I walked to the car. "How was the tryouts honey?" asked Mrs. Sullivan. "Tryouts were great. The coach said I did good but we will have to wait until tomorrow to see if I made the team." I answered my mom." Let's get home for dinner." replied Mrs. Sullivan.

I woke up the next morning and was nervous and exited at the same time. "Tommy, time for breakfast. Hurry up or you will not be early enough to check out the bulletin board." stated Mrs. Sullivan. " I am coming mom." I answered.

At a great speed I ate my breakfast and walked to school. I was the only one who was at the bulletin board. I closed my eyes and walked to the board, opened my eyes and look down the list. I look at the goalie position and it said "Tommy Sullivan. I felt like screaming. I wanted to be the goalie and now I was. I was so exited.

Later that day Mr. Gaud was teaching us about fractions but all day I was distracted and could not pay attention. "Tommy are you paying attention?" asked Mr. Gaud. "Sorry Mr. Gaud. I am just so exited about making the soccer team." I answered. "I understand but please pay attention. You will need to know this stuff for your homework." Mr. Gaud said. "Yes sir." I said.

After school was soccer practice. "Tomorrow is our first game so everyone needs work hard today." Coach James told us. During practice everyone was working harder then ever.

The next day was Tuesday and I woke up bright and early. "Today is game day and nobody will get a goal passed me." I thought to myself.

I went to school and when the bell rang school was over and I had to get home to get ready for the game. When we got to the field my coach and teammates were waiting. "The game will start in three minutes." Said the referee.

After waiting three long minutes the game was starting. I got to the goal and was ready to fight. "We are going to win. I can feel it." I told myself.

We were winning five to three and the other team had the ball. There was five seconds left in the game and the other team shot and I caught it. We had one the game. Everyone on my team came and said" Tommy that was a great save. You did it." I was so proud of myself.

After the game me and my team went out for ice cream this truly was the best game ever.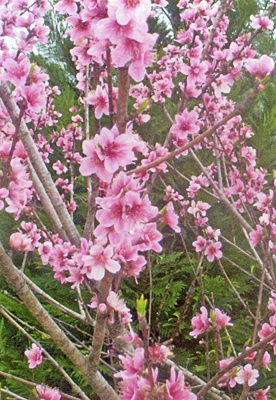 © Matilda S., Perkinston, MS