Mini Saga
June 6, 2019
My questions roamed in the dark unanswered and unsaid.
I was able to get little supplies before...
I felt my sister's weak tug on my shirt. She looked at me with questions in her eyes. Even in the dark, her fear was as bright and clear as the forgotten sun light.
We later got up and looked around. In the distance I saw a hole in the ceiling. A person jumped in through it.
I thought, "We're saved!"
Thinking back on it, I never thought that I'd miss that bunker so much.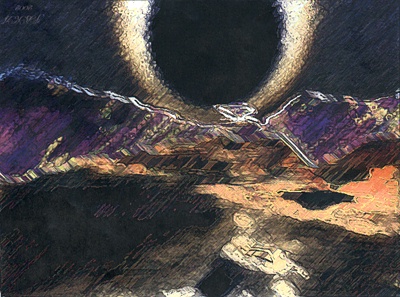 © Jason B., Colorado Springs, CO