Pain of Reality
June 22, 2009
The glowing light from the sun above me shined upon my invisible spirit. Everything around me appeared to be gone, and all that remained looked dead to me.

My family lost in another world that was impossible to contact them to. All the small tales that were told to me are just tales. Childish stories for only the mortals to feed from.


But why did it all have to end this way? Why couldn't those small fantasies of a god be real? What about a perfect paradise where everything is glamorous? My eyes widened from the truth that I already knew, always knew. It was just reality.


The image of everything that happened kept coming back in my mind. Like a lost puppy that wouldn't stop following you. Exactly what I knew what was happening to me.


A lost puppy that followed life as it went, but could never stay away from the thoughts that happened that night. Like that bullet that hit me through the head, ending the pain all together.


The pain of being stabbed multiple times around the body, strangled till you choked. The memories always came back though. My body covered with the remaining blood that always brought them back when I looked at them.


The area around me gave of absolutely no sound as I brushed my feet through the leaves and grass as my body walked through anything that I came in contact with.


As if I never existed anymore. Perhaps I don't really exist though, and all this around me is just one big lie. How about the ruined homes that got destroyed?


Perhaps the damaged vehicles that rest on the road right beside me? Is any of this just a lie? Has everything been just a lie the second I fell into the hands of death?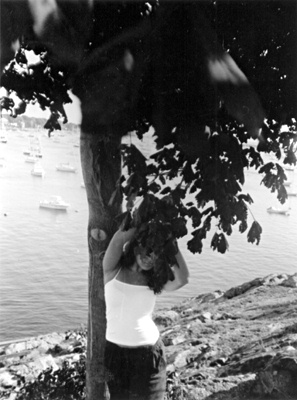 © Lauren M., Marblehead, MA