Discoveries (an excerpt for "the eye")
September 7, 2009
"Hey girls!" my dad called, walking into the kitchen where my mom stood washing dishes. "Bailey, honey, how's your day been?"
Mom glanced up then wiped her hands on a dish towel. Still holding the dish towel ,she turned and hugged him, pressing her hands into his toned chest. "Mmmm. It's been wonderful!"
Dad grinned, and then looked around. Noticing my absence, he questioned mother. "Where's Annie?" he asked.
Mom smiled. "Oh, she's in the attic. You know, looking for pictures of Milly or something." (Little did they know, I was watching their every move).
Dad didn't return the smile. In fact, his jaw dropped in shock. "She's doing what?" He asked, his face the picture of disbelief.
Mom stopped watching the dishes, and again turned to face him. "Is there a problem?"
With a tone of impatience dad lowered his voice to a practically inaudible whisper, although he and mom were the only ones in the room. "Listen Bailey, you know what we keep in that attic. If Annie found it… I don't even want to think of what would happen!"
"She won't find it" Mom sighed.
I shook where I stood. This was turning into quite the mystery!
"We can't take our chances" my father said in an upset tone.
"Dave… don't do this again."
"Do what?"
"Freak out like this."
Dad was unhappy. " Oh I'm freaking out? Me? You're the one who insisted we move to the middle of nowhere. All to keep Annie safe! Do you realize what danger you're putting her life in?"
At this point I had had enough. I could have handled that entire conversation, but the fact that my way of life was just a web, built up around me to protect me from the truth? That's too much for anyone to handle, much less a fifteen year old girl.
But of course I had to keep listening. It's only natural to be curious, and despite all common sense, I kept watching.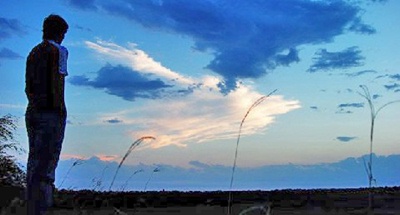 © Stefanie K., Katy, TX