Water Lily
September 29, 2009
David cupped the soft water lily in his hand. The fragile, little lily, into his hand, but then...ever so gently, his hands broke apart, and the lily fell. It fell into the crystal clear pool of water that Kellie Hutchinson drowned herself in. The water lily sank deep into it, and instead of floating, as it should of, it drowned. It sank deep into the pool, unlike how it should have floated. Then slowly, it turned blood-red, and the water turned bloody, and dark.

I jolted awake. Sweat dripped down my whole body, and my sheets stuck to my thighs. I sighed, straightened up, and looked at my alarm clock. It was only 4:00 in the morning, I couldn't believe how horrible that nightmare had been. My best friend Kellie had killed herself, just a week ago.

David, Kellie, and me had been so close. She was always there for me, and then she killed herself. No one knew why, but I wish I had. She had just drowned herself one day, and sometimes I wish I could to... But David was always there for me. He convinced me not to kill myself, or hurt myself. Then I started having these nightmares. Horrible, dreadful, nightmares.

Like the one I just had. I got up, and strode over to the small cabinet that held my journal. The one I wrote in almost every day. Whether it be a bad daydream or a nightmare, it was always written down. It helped me deal with all this pain.

I recorded the nightmare, then padded back to my bed. I tried to go back to sleep, but I couldn't of course. I pulled out my Samsung Touch and texted David. I knew he wouldn't respond, but I hoped he would anyways. The small windows in my room cast in the amber glow of the sun that had finally risen up. I must have lied in bed for two hours, because when I looked at my clock it said it was 6.

I got up, and pulled on some jeans and my yellow tank top. I smiled at my reflection in the mirror, and headed out the door. Grabbing a granola bar on the kitchen counter, I went outside and jogged over to my bike. It always took an hour to get to school from my house. I got on my bike and started pedaling. Then I started pedaling furiously, and then I was crashing, falling, hurting, and I saw the bike wheels spinning like crazy.

"Ugh..." I groaned, and then strong hands were lifting me up.

"You ok?" David asked me. I recognized his gravely voice, and smiled a bit at it.

"Haha...Yeah...You saw me?" I asked, dusting myself off and grabbing up my bike.

"Yeah. First you looked so calm, and you got all fast, and totally face-planted." David said, smiling. His teeth were so white, and nice. I loved when he smiled at me...

"Well, uh...thanks for helping me up." I said, and we both smiled at each other. I coughed and got back on my bike. "See ya at school!" I exclaimed and then pedaled off.

The day went by fairly well, but when I got home, and tried to sleep all I had were nightmares. At first they were just bad dreams, and then they became... horrid. I woke up screaming. Kellie should never have killed herself.

I got up, and wrote my nightmares into my journal. Then I walked outside, hopped over the fence that bordered Kellie's house, stripped off my clothing, and quietly dropped into the pool. I contemplated drowning myself, but stopped. And just floated, letting the water calm my body. I heard the subtle splash of water next to me. "Hello??" I called out. I was only in a bra and my underwear, I didn't need a creeper.

"It's just me..." A strong gravely voice called out. Slowly hands came around my torso.

"David..." I whispered feeling his hot breath on my neck.

"Did I ever mention how Kellie died?" He asked me, pulling my body up against me, so that we floated as one.

"No, how?" I asked, and listened to him breath.

"She was out here one night, cause' she couldn't sleep. She texted me to come over. Said she wanted me. She was in her bikini. She didn't kill herself, Lindsey. I killed her." He said. I took a sharp intake of breath, and tried to kick away from him, but he held me to tightly. "Tsk, tsk, tsk, I thought you knew better than to run away when you know you can't." David said, pushing up against me.

He was behaving as if he wanted to have me, but was going to kill me in the end. "When I saw you riding your bike... I just knew I needed to have you. To add you to my collection. Remember all those unsolved murders that have been popping up around the country? I've killed all those girls. I added them to my collection. You should be next." He whispered in my ear. He started kissing my neck. I wanted to scream, but it seemed my voice was stuck in my throat. I kicked at him, and tried to get away.

"STOP IT!" He hissed, kicking the back of my legs and slowly ripping my knee out of its socket. I let out a moan, and went dead weight. He held me up, and started kissing me again. "I want you so bad Lindsey." He whispered.

"Get away from me!!!" I muttered not kicking him, but trying to tread water away from him.

"Tell me you love me..." He whispered. Gently I did.... The end came anyways... I was his water lily. I made the water run red. David took a Swiss army knife to my throat, and cut it, slowly. "Goodbye, my love." He had told me softly, right as I died. Now I was just another plaything to his collection.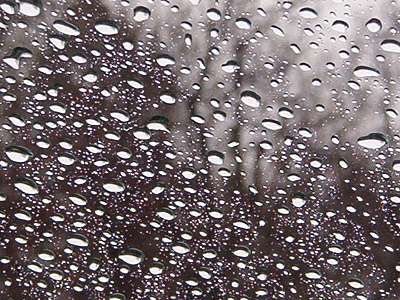 © Terrin C., Humboldt, IA