A Wish Of The Grieving
January 6, 2010
It was not my wish, but his. I was not a dreamer; he was. And although I could not see him, it was as though he was here beside me . . . watching, observing. I was comfortable with that, though, for I knew there was someone to watch my petty mistakes, and laugh about it. I feel my soul? it was not as soft as his. Instead my soul was brittle; in any moment it could break, and that was not what I wanted. That was too much? to shatter into pieces. I had said that I was not a dreamer, but like a dreamer I was afraid. And as though a dreamer, I was gullible.

He said to me once, "Do you remember?" And I did not respond. Instead I heard the music play? the flow of pristine violin as it tumbled along harsh notes.
But then he said again, "I know," and all I could do was choke on my inner gasp.

"It is my wish," he reminded me. "Not yours."

"Is it truly?" I asked before the boat sailed on.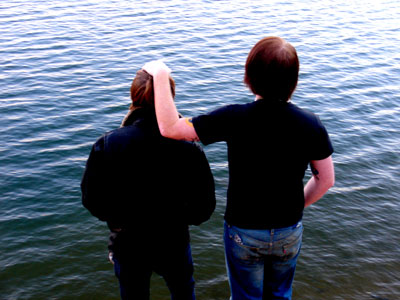 © Michelle B., Blairsville, GA