Hit And Run
September 16, 2011
Hector Harper climbed out of his Subaru. It was almost eight o'clock, and the sky was already beginning to darken. Hector was twenty-seven years old, and already a successful man. His friends used to joke and say he had everything, except a girl. All that would change that September night. Hector would be a married man that night, or at least he hoped he would. He slammed the car door shut and continued on his way to his future wife's front door.
Tonight was the night, and Hector knew it. He hammered on the white door that so beautifully complimented the red bricks that the house was made of.
"I'm coming!" someone shouted from inside. Hector sighed and leaned his forehead on the door. Andrea Thompson, Hector's girlfriend, opened the door.
"Hey, Hector. Come in," she smiled cheerfully.
Hector dropped down on one knee, fished into his pocket, and pulled out a small red box. He flipped the top back, revealing a sparkling diamond ring. Andrea gasped.
"Will you, Andrea Thompson, marry me?" he smiled. Andrea started to cry. Then Hector revealed his plan.
"How about tonight?" Andrea nodded. The two exchanged a kiss, then piled into Hector's car. It was nearly midnight when Hector kissed his new wife goodbye, then left for home.
It was only a half hour drive home, but at night, it felt like a lot longer. Suddenly, as Hector was driving, a man appeared in the headlights of his car, his eyes wide with fear. Hector slammed on the brakes. The deafening squeal of the brakes almost covered up the ominous thud and splatter of blood that followed.
"Oh my god! Holy s***!" Hector screamed into the night. Scared, he pressed down on the gas and sped on forward. He pulled into his garage and flicked on the lights. He gawked in horror at the vehicle. Blood was splattered all over the front of the car. Panicked, Hector grabbed a rag and started scrubbing. He didn't get to sleep until three in the morning.
The next day, Hector awoke to a breaking news story about a hit and run accident on Fox 5. Mortified, he fixed the dent the pedestrian had left on his car and repainted it, too. Then he drove to Andrea's house. He strolled to the door, and pounded on it.
"Coming!" Andrea called Within a minute, she swung the door open.
"Hi, Hector," she said.
"I... I need to talk to you," he stammered. And so, Andrea let him in just as she had yesterday evening. The two took a seat in Andrea's large cream sofa.
"Hector, what's wrong? Are you alright?" Chickening out, hector shook his head and said, "No, I'm fine. I just saw that story in the paper. The one about Iraq. I know your brother serves. I was just checking to see if you were alright."
Andrea nodded and said, "I'm alright." The two spent the rest of the day together. Andrea offered to let Hector sleep at her house, but, as fate would have it, Hector said no, claiming he had something important to do at work the next morning.
Around midnight, Hector was awakened by a noise. He jolted upright in his bed. Something was moaning. Then the moaning progressed to screaming. A white light shone through the windows in the room. Hector could make out the contour of a person floating in the room. Then a black shape came up behind the person. It was a car. Hector's car. Breaks squealed, there was a scream, then a thud.
Hector Harper was found dead lying in his driveway underneath his car. The front of it was dented, and blood was splatterd on it, reaching all the way up to the windsheild. Police claim his death was an accident. Others think it was suicide. And some think it was the ghost of Hector's victim extracting revenge.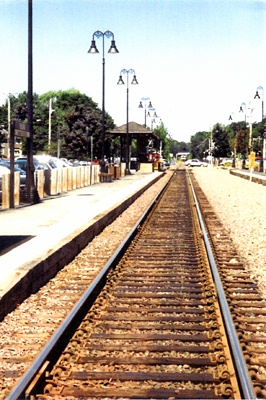 © Caroline C., Hingham, MA