From A Killers Perspective
March 26, 2012
It has been one year. One year since I came home to find my wife and children lying in pools of blood on our living room floor, dead. One year from this night that I tried desperately to save my family's life even though I knew there was no life left in them to be saved. One year since I started hunting down the heartless man that killed my wife and kids. My name in James Walker, and I, for the first time in my life, am about to commit a murder.

A cool breeze weaved through the trees above me as I stood at the edge of a forest looking up to an old two story home perched high on a hill a few hundred feet away from me. I could tell that it was once a fine looking house. But now with a lawn over gown with weeds, and paint peeling from its unchecked face, it was the most unsightly house for miles around.

Dim light peered through the windows illuminating the surrounding lawn. I watched from behind a thick layer of underbrush as a dark shadow from inside the house moved toward a window to survey their property. When a nearby clock tower struck twelve, the shadow disappeared back into the light and I knew it was time to make my move.

I started toward the house, keeping a close vigil on the dim windows. I walked along the edge of the forest in an attempt to keep myself hidden. When the strip of forest ended I was forced to crawl through the thick weeds. I could feel the blade of my knife rubbing against my upper thigh, and the inflammation in my side grew in the spot where my gun met my hip. Before I knew it however, I was face to face with the oak front doors of the house.

I stood up and put my ear to the door, trying to get an idea of where the killer was. From what I could hear, they were up stairs.

Picking the lock was harder than when I was practicing. It took me three tries which was much longer than it should have taken. My nerves were kicking in.

I try keeping my hand steady as I move it toward the brass door knob. I pushed open the door and enter a small, muggy living room, lit by a single lamp. I know immediately that I am in the right house when I smell the scent of mold and air freshener. The same scent that lingered on my wife's body when I found her.

I proceed into a dark hallway which leads to a flight of stairs. As I ascend to the second floor I hear movement, and I know I am headed in the right direction. However I can't tell where the movement is coming from.

Along the hallway, all of the doors are locked. Almost like someone is expecting me.

When I reach the window at the end of the hallway, I realize that something is wrong. The only sound I hear is my own heartbeat, and I have the strangest feeling that I am being watched. It then becomes clear to me. I am no longer the hunter. I'm the hunted.

When I turn around to face the hallway, I have no time to react to the hooded man sprinting toward me. He crashes into me and I feel glass shatter on my back, and I am falling.

When I was a child I fell out of trees on many occasions. I would land on my back and the wind would flee from my lungs. The pain I felt then was nothing compared to the pain I felt now. It was as though my throat had sealed its self on impact and refused to reopen.

As I struggled for breath I could feel blood seeping from wounds in my back where the glass had pierced my skin.

When I gained the energy to do so, I got on to all fours and looked up. I saw the hooded man walking toward me like a spider coming home to its web. He stopped in front of me with a knife clutched in his hand.

Without hesitation I pulled the knife from my belt and jabbed him in the side of the leg with it. As he collapsed, he swung his knife toward me cutting a deep gash in my arm. The man's screams echoed through the hills around us as I struck his thigh with my knife. He doubled over in pain and I saw my chance.

I tackled him to the ground and pinned him down. I needed to know something before I did anything else.

With the blade of my knife up to his neck, I asked, "Why them?"

The man looked into my face and recognized my children's eyes in mine. He then smiled, "Because they were home."

I smiled back, and thrust my knife through his heart.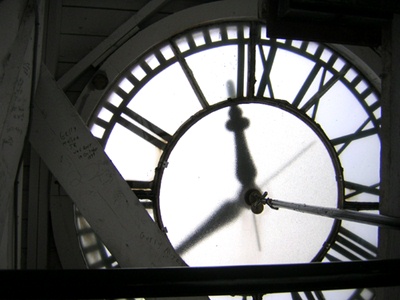 © Tatyana Z., Norwood, MA