Help - Part 1
October 10, 2012
Time is slow at the moment. People say the speed of time can't change but I know it can. It's dark and lifeless here. I don't know where I am. Please help….
I got taken; I don't know how long ago only that they won't untie me. I haven't seen light since I got abducted; I think I've been hallucinating. I seem to be in a room inside a room, they open a door at the far end yet no light enters. I feel like a trapped animal, caged for no apparent reason. They give me food that tastes… off, I have to use my hands to scoop up the gruel and instantly I'm asleep. When I wake up I hear the door at the far end close and my whole body aches, I feel bruised to the bone but I never remember what happened. I find welts on my legs and cuts on my arms, but don't remember moving from where I am.
I didn't think any of this would ever happen to me, only to other people, those you always see in the news. I'm just an average person, why me? Why do I have to be put through this? I haven't done anything.
I was ok at school, average marks and sometimes the really good one. I had friends but wasn't in that 'popular' group that no one actually likes. As I said, the average person. My parents divorced when my mum was pregnant with me, she always said it was because he couldn't handle the stress but I know it was because she filed a law suit against him for abuse. She'll never admit that she was abused; she's too strong for that.
I miss my mum. She was the one who was always there for me. After the divorce my dad abandoned me and my mum and married another woman who he was already dating behind my mum's back. I despise him.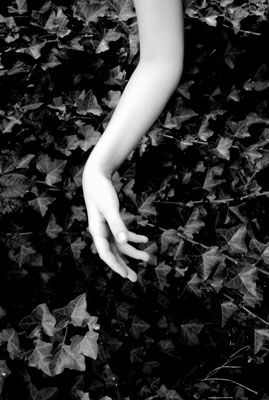 © Sarah M., Blairsville, PA