Hidden Worlds
January 19, 2009
I glanced back into the dark and silent night. Although I saw nothing, I knew he was coming for me. Picturing his mutilated face sent a blood-curtling chill down my spine. Long, deep scars beginning at his templae and continuing to his collar-bone along with the blood-red color of his eyes force me to run faster and harder. This world, filled with creatures unknown to many, is trying to force me from existance. As i run, i notice the unsuspecting humans in their homes. A child watching cartoons. A man and wife sitting down for a romantic dinner. If only they knew the trouble that lies ahead for them. Nothing like the trouble coming for me now, but something much worse. The thing hunting me is something of great danger, but i cant seem to force myself to be afraid. Of course I still have to run for practical reasons, wether im afraid or not. For instance, I have no desire to die. The creature behind me used to be one of the most beautiful and sencere humans on this planet not too long ago. Then they reached him. There was nothing I could do after that. They never changed me, they needed too much information. Every now and then I would see a spark of the man i used to know, but it was brief and rare. When they learned I was too stubborn to give them the information they seeked, they decided to dispose of me. Of course I did what every woman in my situation would have done...I ran. It should have surprised me to see that he was the one chasing me, but it didnt. Suddenly, I heard the muffled sound of running footsteps. I looked back, again, to see that he was less than twenty yards behind me now, unarmed. He would have to catch me to take me down, which I doubt he could do. "Slow down, dang it!" he shouts, breaking me from my speculations. For a split second, I considered the fact that he sounded like himself, irritated that he couldnt catch me. I automatically dropped that thought. No need to psych myself out with false hope. "Jess, Im not kidding. Its me." he shouted again. This time I turned, surprised. "What did you call me?" I ask. No one calls me Jess besides him. The real him, not the creature he was changed into. My birth name is Michelle, but he thought that Jess suited me better. "You heard me, Jess. Now stop running away from me before we both pass out." This wasnt making any sense. "Im confused. Who are you?"
"Im me. Christopher Jacob Cole is the name. Ive been trying to catch you so I can explain. You ruined the entire plan by running. Gosh, you are so difficult."
"Well, excuse me for not sitting there calmly as they cut my heart out and put it on a silver platter." I said sarcastically. He laughed for the first time in what seemed like years. In that instant I knew he was telling the truth. I didnt care how or why he was now himself, all i cared about was the "us" we used to be. "Lets go." I said. He automatically understood and we ran together to our space of safety and love; our home. It wouldnt take long for them to find us, but we werent afraid anymore.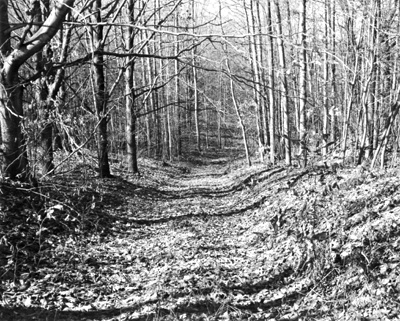 © Nik F., Clarkston, MI