Mandy
March 12, 2013
They folded you till the lines stayed in your face. Your arms were crumpled like paper. And your knees gave out much too often.
Screaming yourself hoarse, you waited for someone to hear you. But the ashes of your thoughts fell like snow. They rested on the tongues of everyone you knew, who washed it down with lies. "She'll be okay. She's fine."
But your holes got larger and your rips got longer. Stitches couldn't keep your broken body or mind, together. They tried to fold the love and hope and "gay" out of you. Some days you were upside down and others you were to the left.
Dead girls crawled into your dreams and burrowed inside your head. Everything would be better; everyone would like you, if only you were dead.
You were a plant on-one wanted to water. A song no-one sung. A poem no-one wanted to write. But I'm writing your poem, and I sing your song every day.
I wonder if they had only washed your ashes down the drain, would those things have still been in your brain? Would we be where we are today?
I wanted to write adventure filled stories on your paper skin. I wanted to hold you when your rain came blowing in.
But they folded you till the lines stayed in your music box and you wouldn't sing anymore. They stole your words and burned them with your favourite books.
The tree in your soul stopped growing when they stuffed you in the closet and no-one hugged you on Christmas. Every Sunday was full of tears.
Your pain bubbled to the surface of your skin, so you cut holes so it could float away. Pills helped you forget how kissing girls was forbidden and "sick".
"This isn't the daughter we wanted" they whispered through the walls. Your brick walls.
Your brick walls came falling down and you didn't even cry out for help when they buried you.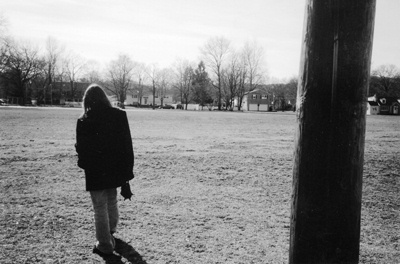 © Rosalie P., Pompton Plains, NJ