Forever Lost
April 13, 2013
He wears a sweater every day,
to hide the scars put on his arms.
He walks brisk,
to avoid the ones who cause pain.

He is never accepted,
even by his friends.
He fights to stay alive,
and barely does he win.


Outcast.
Reject.
Pervert.
Gay.
The taunts follow him,
wherever he goes.

Chased down the halls,
books knocked out of his hands.
Locked out of the classrooms,
always framed.

Daily life,
has become hell.
He fights to stay alive,
and barely does he win.

Punched in the back,
feet kicked out from under him.
Shoving through the halls,
just to escape the insults.

Tears often track,
his plain facial features.
No place,
is sacred anymore.

At school is hell,
but at home is worse.
He fights to stay alive,
and barely does he win.

He comes home,
after a day of torment.
His parents,
with undying scorn.

He is never smart enough,
he is never good enough.
His grades are never high enough,
he never has a friend over.

Its the same story,
as its always been.
He fights to stay alive,
and barely does he win.

Your grades are terrible,
why are you so miserable?
We give you everything you ask for,
now give us what we ask for.

When will you understand,
when will you comprehend?
I can't give you these,
because of the pressure you put me under.

He longs to say this,
but he cannot bring himself.
He fights to stay alive,
and slowly he starts to lose.

Deteriorating.
Crumbling.
Crashing and burning.
Life is consuming him,
and there's nothing he can do to stop it.

Going insane,
he grabs the blade.
The one friend,
that never leaves him.

Incision after incision,
the pain recedes.
He fights to stay alive,
and slowly he is losing.

Slowly the days,
turn to weeks.
The insults never lessen,
the pain never goes away.

Building and building,
the pressure swells.
Staying alive,
has never been harder.

One day in school,
everything goes wrong.
Failed an important test,
and he hears about it from everyone.

Teachers.
Students.
Family.
Friends.
Nobody,
is ever on his side.

It becomes too much,
and he simply snaps.
The pressure had reached,
its breaking point.

He runs from the school,
without a word.
Sprinting down the street,
He heads for home.

Voices in his head,
screaming as he reaches the door.
"you were never good enough,
so why did you even try?"

The voices get louder,
and they refuse to go away.
Clutching his ears,
they scream into his soul.

Loser.
Freak.
Invalid.
Stupid.
Pathetic.
Worthless.
Scum.
You lack talent,
you lack luck,
you lack the capacity,
to accept what you are given.

Blindingly upset,
he reaches for the blade.
The one salvation,
in this terrible world.

The blades bite,
never eases his pain.
The blades bite,
only made him hurt worse.

Desperately seeking,
a way out of this pain,
the blade creeps up,
higher and higher.
Wrist.
Elbow.
Forearm.
Shoulder.


Throat.

His fight to stay alive,
has forever been lost.
Another faceless victim,
to a never-ending crime.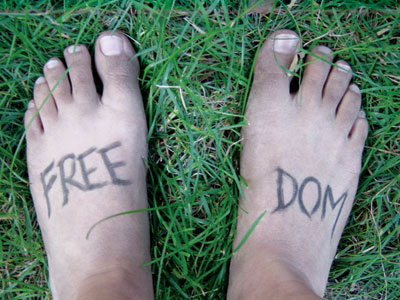 © Anna B., Northville, MI