Silence
April 18, 2013
Screaming louder than words,
Looking at those who define me.
Their words, knives to my skin.
And I just sat there and took the pain,
Silent.
Staying strong at first,
A skyscraper versus a hurricane,
Slowly I started to sway,
And then started to fall,
Silent.
To them, I was just another target,
Another worthless freak,
Their punching bag and chew toy,
Beaten down and brought to tears,
Silent.
Everything flowed and fell;
My blood, my tears, and my worth.
As I gave into their woven lies,
Purposeless except to make me stay
Silent.
I screamed the truth,
That I wasn't what they claimed,
They were the villains, not me.
That they were just doing this to keep me
Silent.
But no one heard me.
Their lies drowned me out,
My words were quiet,
But I screamed when I was,
Silent.
It was better when I was part of the background,
Because then they never noticed.
It was fine when I whispered,
But when I spoke, they made me
Silent.
I used to be the screamer,
The justified activist,
The best friend and the lover,
But now I am just...
Silent.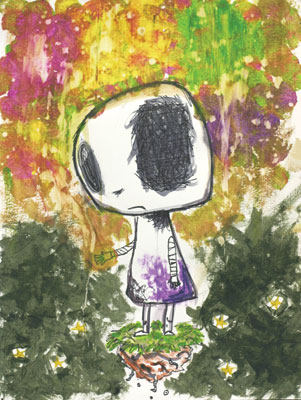 © Ashley W., Port Charlotte, FL