Rethinking Prisoner Rights
August 26, 2020
The suspension of rights during imprisonment has been a widely-debated topic in the political world. The mere fact that political figures are being asked to comment on this issue shows that this question has a substantial standing in the American society. This debate was sparked by Senator Bernie Sanders who argued that, "The right to vote is inalienable and a universal principle that applies to all American citizens, 18 years and older. Period."
If the right to vote can be taken away upon conviction, it is not a right, it is a privilege.
As of 2019, only two states—Maine and Vermont—in the US allow all people to vote while they are in prison. Other states enforce limitations on the right to vote based on whether they are in prison, on parole, on probation or has completed their sentence. Voting rights are not typically allotted based on the brutality of their crimes.

Prisoners are ripped of their rights to the Universal Adult Franchise based on the idea that convicts undergo a temporary "civic death" which leaves them unable to elect representatives in the government which may lead to repercussions like increased rates of recidivism.

Recidivism rate refers to the relative number of prisoners who, after being released, return to prison or jail because they have committed another crime. In 2016, The Bureau of Justice found that inmates released from state prions have a five-year recidivism rate of 76.6% in America whereas Canada, a government that has legalised prisoner enfranchisement is at a recidivism rate of 35%.

Recidivism rates are believed to be an accurate measure of how successful a correctional system is and considering the rates are lower in countries that offer enfranchisement to prisoners, we can assume with certainty that felon voting rights work complementarily with penal systems.

Prison is supposed to be rehabilitory; a chance at personal transformation; and allowing them this basic democratic right will only encourage them to be more involved in the society. This also forces politicians and the government to take the voices of inmates seriously which they can use to bring attention to the rehabilitation process behind the bars.

Not only does disenfranchisement affect the rehabilitation process, it also affects a country's economy. Currently, US incarceration rates are really high ( five times the Canadian rate), is known to spend about $81 billion annually on mass incarceration.

It is not economically smart to be inattentive to the rehabilitation process of a prisoner because it is costing the government more money every year to just incarcerate people when we should be focusing on preparing them for release.
A part of refocusing on the rehabilitation system would be to "encourage them to engage with social issues through the ballot box rather than continue to reinforce their exclusion from society which often causes them to commit crime in the first place."

The governing bodies who have addressed and legalised enfranchisement for prisoners have found a way to unify the population through civic duty meanwhile also addressing the racial disparities in the voting population. These governments have seen declines in recidivism and crime rates since the introduction of these laws. As Warren said, "Citizenship is not a license that expires upon misbehaviour."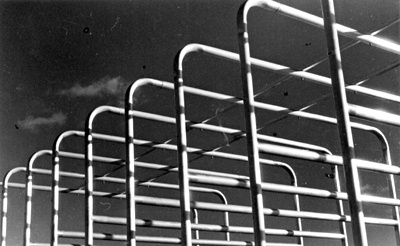 © Steve S., Marblehead, MA