The Crossroads of Life (the teen issue)
February 1, 2010
It's easier to let the presence win. Well to tell the truth it is.

Okay so we all come to a point that resembles the crossroads of life. Usually it's when a teenager doesn't know who they are anymore if they ever have. It's the toughest battle besides trying to live your life sanely. It's easy to say that smiling isn't always the easiest thing to do. Especially when everywhere you turn there's a clique or gang standing there mocking you. No not so easy. So what to do you may ask?

Well besides going into a major state of uncontrollable denial...be yourself. Well I'm sure you thought of that already but that just came to me. It's not always easy to be yourself when they girl next to you is wrapped in plastic and acrilic. But it can change if you live your life your way. Take the road that leads to making decisions that make you happy. Happiness is something that comes and goes. Most likely as humans we want it to stay. It gets better.

So for the girls out there with a lack of hope lets just say...don't let those barbies get you down! Stand your ground mad and proud. Were all different in amazing ways with gifts no one else may have. If we just notice the little things in ourselves that make us amazing we cultivate a better chance of survival. Never is it easy to say that all we want to do is give up. Your sad that you never can shine in the way that best expresses you. You want to be more than just the average "Joe Bloe" on the street. No offense to Joe Bloe. So how do you do that?

Stand out in the crowd. Make your presence known among others. Shed a good outlook on those that don't know you. Be nice to the slacker and show that your human and not a superficial robot. No matter what make sure you stay yourself. Like I said all teenagers stand at the same crossroads. Whether to grow up or to act like the kid for the rest of you life. We all decide and we will. Don't rush it no matter how much people push you to make a decision. If not meant to be then so be it. This is my opinion on the situation. Now you decide...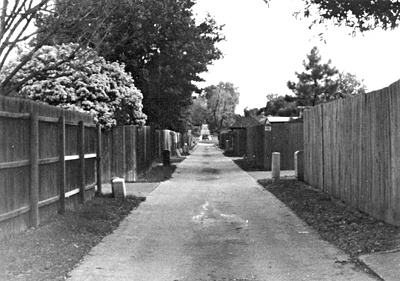 © Jaycee R., Lewisville, TX