Dear Peers
MAG
August 6, 2008
Dear Peers,

I used to look up to you. I used to try to get your attention. I used to want to fit in by wearing weird clothes and listening to all the lies you'd tell me. I used to laugh at jokes that weren't funny. I used to let you copy off my tests. I used to want to be like you.

Dear Peers,

I used to get very upset when you started a rumor about me. I used to cry about it. I used to try to defend myself. I used to raise my voice, and when you didn't listen, it would ruin my day.

Dear Peers,

I used to get angry when you cursed at me, when you cornered me and made up lies. I used to get mad when I walked into class and saw your scowls. I used to curse you back.

Dear Peers,

I used to hate the way you looked at me, as though I was less than you. I hated the way you talked about my ethnicity. It wasn't funny. I used to insult you under my breath for being so narrow-minded. I used to tell the teachers and you'd call me a snitch.

Dear Peers,

I used to ignore what you said to me. I used selective hearing, which you called a "big word." I stopped listening to your senseless language, without meaning, without dignity. I stopped watching you stoop lower and lower for your own self-satisfaction. And I opened my eyes.

Dear Peers,

I used to feel sorry for you. I felt bad because you couldn't see the meaning in everything, in the little things, and in the things that mattered the most. No, you only saw dating, clothes, cliques, and texting as life, as fun, as a future. It broke my heart.

Dear Peers,

I used to laugh at you. I thought it was so funny how you would make fun of me for getting an A while you got an F. I used to spaz at the way you still couldn't read the word complementary in the seventh grade and how you would throw library books in the garbage can. I used to smile when you talked about how great your seventh boyfriend was. And, I'll admit, I still laugh now.

Dear Peers,

Feel free to say what you want. Feel free to do what you want. Go ahead! Make up a rumor about my secret ­Internet boyfriend. Tell everyone I'm a retard who thinks the whole world is made up of textbooks and teachers. Throw paper balls at my head while I'm reading. Shoot me with pieces of buttered bagel at lunch. And then tell me what you got out of that. Superiority? Was it fun? Do you think I'm suddenly dumber now? Has my smile gotten duller? Does my family love me any less? Did my teachers stop appreciating having me in their classes? Did I lose any inspiration? Well … I'm ­waiting.

Exactly.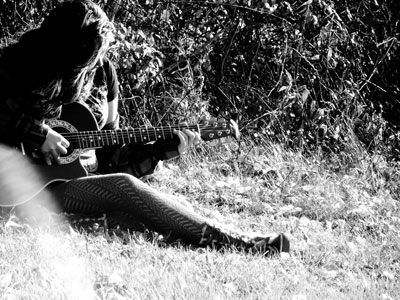 © Chela T., Southampton, NY