Drinking and Driving
MAG
Have you ever opened a newspaper or watched thenews and learned of people dying because of drunk drivers? Last year I didn'thave to watch the news or read about it. It happened right here in my littletown.

Just before 7 p.m. there was a car accident not far from my house.The vehicle crashed into an embankment and a telephone pole. There were threepeople inside. And guess what? The driver was drunk. The driver is still living,but the two others died. One was only 15 and the other was 18. The 15-year-oldhappened to be a friend from my grade. He didn't realize he wasn't going homesafe that night.

The night of the crash, I was out of town. When I gothome the next day, my mom had a terrible look on her face. I asked her what waswrong, and she started to cry. She told me one of my friends had been killedinstantly in an automobile accident.

I called a friend who said the carhad been going pretty fast. She also told me our friend's neck had been broken.It was a terrible thing to imagine.

That night I didn't sleep very much.When I did, I had nightmares of being in the car. I was the only one who livedand I couldn't save any of them.

I was so scared and shocked. The wholething was hard to believe. Someone who was healthy the day before was dead andgone forever.

Do you think that drinking and driving is responsible? Idon't. Always think; don't risk your life or someone else's. Please realize thatyou are not just putting yourself in danger by drinking and driving, but alsoeveryone on the road. You don't want to be responsible for taking someone'slife.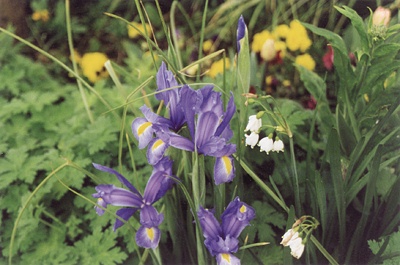 © Anonymous