Pain.
September 28, 2010
I hate when something hurts so much it sucks all the air out of your lungs. How it feels like someone is continually stabbing you with a red hot knife in the chest. When you can't seem to steady yourself and your world literally feels like it's falling on top of you.

The ache begins as a dull kinda-sorta there feeling in your chest. It gradually becomes a larger more unbearable pain as time goes on. Nothing feels like its getting better. Lie after lie falls out of your mouth. "Yeah, I'm fine. I just didn't get enough sleep last night." "Oh I just don't feel good." Lies, lies, lies.

All of them.

Painted figments of the truth.

You feel empty. Like a carved pumpkin at Halloween. Insides all scooped out and a stupid smile carved on your face.

You struggle and struggle to keep your head above water but there's not enough ground beneath you and you just don't keep afloat.

Being alone is a dangerous, dangerous thing.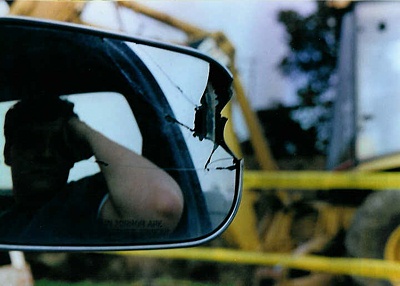 © Matt M., Ponca City, OK