Tag Sale Madness
MAG
"Oh yeah, it works," my mom said about my grandfather's air conditioner, which had not been turned on for 20 years. She looked to me with a sly grin and said, "Everything works!"

I could not help but laugh because half the stuff in our tag sale had been stored in our attic or basement for years. Mom even found an unopened present she had received at her wedding with the original wrapping paper and silver bow. I was shocked that she could just throw the gift into the tag sale without even knowing what it was, but Mom was on a mission to clean the house, and nothing was going to get in her way.

On a cool July morning, everyone in the family helped carry things to the front yard. I was trying to price things I had missed and watch that the items were put in their correct sections on the lawn. At 6 a.m. an elderly woman drove up and asked if she could look around since there were many tag sales listed in the newspaper that day, and she wanted to get a head start. If this is what people do when they retire, I am never going to retire.

As more "tag salers" came, there was a lot of commotion, and I felt a rush of adrenaline. I stood on the front porch like a soldier on the lookout. Many people went tag saling in large groups, and others met up with friends. One lady, who looked like a leftover from the '70s, said tag saling was her summer hobby.

Around noon, a rickety blue pick-up truck stopped across the street and a stout Italian man hopped out. I watched as he started to look around, going through the piles of garbage my brother had just finished bagging and piling at the side of the house. Suspicious, I walked over and asked if he needed any help. He asked me if he could buy a Department 56 lighthouse. I told him that the box was in the garbage because the lighthouse was shattered, but he insisted he wanted to buy it. When he said he was going to glue it back together, I sold it to him for a dollar.

As soon as he left, my brother gathered all the garbage and put it in the backyard. Twenty minutes later the man was back and asked me where the bags were because he was missing a piece. I thought it was hilarious that he came back eager to look through our garbage for a small piece of ceramic. I told him the garbage had been put away and tried to assure the stubborn man that all the pieces were in the box. Now, I've seen it all, I thought as I cracked a smile amid my frustration.

But then two ladies arrived who seemed to believe they were shopping at Lord and Taylor's instead of our tag sale. They walked up our sidewalk as if it was the red carpet at the Oscars. The shorter lady, in an ankle-length summer dress and high-heeled shoes, wore her hair up in a twist, bright red lipstick and cheap perfume that made my eyes water. She held her head high when she walked and her big behind tagged along. The other woman was tall and quite unkempt. Her hair was sticking out in all directions, and it looked like she was wearing pajamas.

The short woman wanted two bed sets for her daughters. She pointed to different comforters and sheets on the ground, and asked my mom to hold them up. Finally she bought two matching twin comforters and sheets. My mom was very patient until she asked Mom to fold and bag each comforter and the sheets individually. My mom, dumbfounded, stared at her before sighing from irritation and succumbing to the request.

Meanwhile, the taller woman waved her hand and motioned for some help. She bought 12 dresses for her daughter and I offered to help carry them to the car, but she asked for hangers instead. I was shocked at such a request but reluctantly got her some. When I handed them to her, she asked me to put the clothes on the hangers. I felt like throwing them on the ground and walking away because I was so annoyed, but I swallowed my anger and put the clothes on the hangers. I handed her the clothes and walked away without saying a word.

I felt a sense of satisfaction and delight, though, when a lady in her mid-fifties with long, frizzy gray hair, nails painted hot pink, and a raspy, smoker's voice, said, "You've got the best tag sale in town."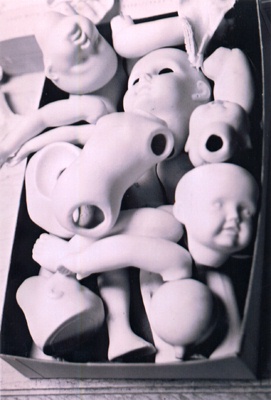 © Anonymous