Interview with L2M
MAG
August 2, 2018
L2M ("Listening to Music") are a Los Angeles-based pop group. The band members include Mariangeli Collado, McKenzie Mack, Tati McQuay, and Jenna Simmons. Their first single appeared in the "Lego Friends" movie, and the girls have starred in the live-action YouTube Red series "Hyperlinked." Their latest song, "Don't Come Back Around" was released this summer.

Madeline Park: What motivated you
all to pursue a career in the music industry?
Kenzie: I have always had a huge passion for all things music! Ever since I was little, I would mimic what I heard on the radio and learn the words to just about every song. As I got older, I realized that I wanted to make a lifelong career out of singing which motivated me to work even harder on my craft and pursue a career in the music industry. I love being able to share my gift of singing with the world.
Mariangeli: Growing up surrounded by the incredible talent in the industry, it was hard not to fall in love with it. The challenge and creativity that comes with music is something truly unexplainable.

Who are your role models within the music industry?
Tati: My favorite artist of all time is Justin Bieber. I will forever be a belieber! I also love Khalid, Kaelani, Bazzi … to name a few.
Kenzie: A few of my role models in the music industry would have to be Beyoncé, Tori Kelly and Sabrina Claudio! Beyoncé has such a great work ethic and is an all-around great performer. She also started out at a very young age and has achieved so much, which is very inspiring. Both Tori Kelly and Sabrina Claudio have phenomenal voices, and I love the musical choices they make which sets them apart from other artists.
Mariangeli: As a group, we look up to Fifth Harmony. Those women were always able to empower young girls with songs about self-love and strength, which is something we also hope to do with our music.

You recently released your new summer single, "Don't Come Back Around". What message are you trying to send within the song?
Mariangeli: The empowering song is about being confident in yourself and not needing a significant other to bring you happiness.

Speaking of your new single, in the music video you got the opportunity to work with Dawin! What was that experience like?
Tati: I love working with Dawin. We also worked with him on Dippin' Dots' new song, "I Want My Dippin' Dots," which was a lot of fun. He always brings out the best in me! He totally gets us and he's so much fun to work with!
Jenna: Dawin was great! He actually listened to us and our opinions. He allowed us to have input on the songs which was so much fun. There is nothing better than being able to participate in creating your own music, rather than just being told what to sing. I loved working with him.
Mariangeli: It was amazing! He is an incredible artist to work with and brought out a different side to our music. Not to mention he's incredibly sweet, just like "I Want My Dippin' Dots!"

Do you see L2M collaborating with other artists? If so, who do you hope to work with?
Tati: I'd love for us to collaborate with a couple boy bands, such as In Real Life, Pretty Much, and of course – Justin Bieber ;)
Mariangeli: We would love to collaborate with other artists, maybe Camila Cabello, since we all love her music.

Do you have creative input in your songs?
Tati: I was lucky enough to have a lot of creative input in my rap sections of the songs we recorded.
Kenzie: Yes, we all have creative input into our music and it's one of the best things ever! It's really cool to see everyone bring something special to the table. We all have our strong suits and when we combine our creative ideas they mesh so well together and our songs turn out amazing.
Mariangeli: Of course! The girls and I will discuss concepts and lyrics with each other as well as little additions we can make to our tracks.

Over the years, do you see your music changing, or will you strive to keep the sound the same?
Tati: I see our music evolving and changing as we get older and when we have more adult issues to deal with.
Kenzie: I definitely see our music changing over the years. As we get older, the topics we choose to talk about will be more mature. Also, as you get older you have more life experiences to share in your music. As far as our sound, I believe it will continue to evolve!
Mariangeli: I think that music is always evolving, so change isn't something that scares me. Of course, you want to keep some of "you" within your sound, but it's always good to try something new.

What advice do you have to share with other aspiring artists?
Tati: My advice is to do what you love to do and always be true to yourself. Dream big and aim bigger!
Jenna: Pursue your dreams! It takes a lot of hard work, but it's worth it! You can do anything you put your mind to. I think my favorite motto is: "Work Hard, Stay Humble!"
Mariangeli: Simply follow your heart and believe in yourself. If you put the work in and love what you do, then nothing can stop you.

Are you planning on touring anytime soon?
Mariangeli: We would love to go on tour! We may have some new music [to release] prior, but it's definitely a dream!

What is your opinion on the growing popularity in America of new artists from other countries?
Mariangeli: It's awesome! It's always great to hear new sounds or new voices.

What are your favorite interests beyond the musical world?
Tati: I love to dance, act, and do karate!
Jenna: I played softball for 10 years before I decided to completely dive into music. I also enjoy playing sand volleyball, skiing, snowboarding and dodgeball.
Mariangeli: I am very passionate about anything performing arts related, especially musical theater. But outside of that, one of my favorite hobbies is photography.

You were cast on the YouTube series "Hyperlinked." What is one of your favorite memories from set?
Kenzie: Filming "Hyperlinked" was one of the best experiences of my life! I was able to work with so many amazing people, from the cast to the crew who made our show amazing! Honestly, there are so many great memories that I can't pick out one as being the best because every day was the best! I absolutely love each and every person that I worked with and will cherish all of the memories.
Mariangeli: Any moment involving the crew. We truly had tons of fun with them and left with many new inside jokes!

What is your favorite social media platform?
Jenna: Instagram – it's so user friendly. It makes it super easy to connect with fans, which I love to do!
Mariangeli: Definitely Instagram. It's so easy to connect with our audience while also being ourselves.

What type of impact do you all wish to leave on the world?
Tati: To inspire kids around the world to live out their dreams and be good people.
Jenna: There is so much hate and negativity out there. I want to be a positive role model, a light in a dark world.
Mariangeli: The goal is to spread positivity with our music. Everyone has low days, so we hope to turn that around for someone thanks to our music.

Do you have any last things you wish to tell your #Listeners?
Mariangeli: To love themselves and follow their dreams. We're truly just ordinary girls, so if we can do it, you can do it too.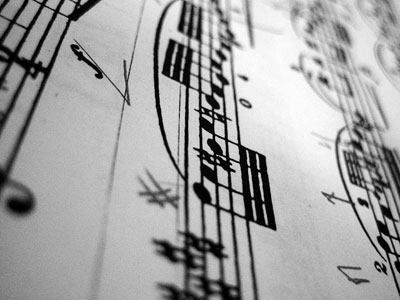 © Kimberly C., Houston, TX