Author Lee Roddy
October 28, 2011
Lee Roddy was a household name growing up. She would rave about his books, and tell stories about captivating the fifth graders she used to teach by reading his stories for literature. Last year she read The Shark Pit to the elementary students at her school; on days they didn't have time to read it, they would beg to read it the next day. Mr. Roddy has been captivating readers of all ages for decades.

Very rarely do I come away from an interview with a deep respect for the person interviewed; or no more respect than I had beforehand. But this interview was different. I've left it with a new respect for the man who wrote the stories I grew up with and those that my mother is introducing to the next generation. This is an interview I will never forget.

Rachel- How did you first become interested in writing?

Lee Roddy- A shoe with a built-up 5-inch cork sole made me an author of young readers' books.

I entered the world with severe health problems on August 22, 1921. My left leg was shorter than the right, and I had severe internal difficulties. The country doctor warned my parents that I would not live to age 10.

Confined to a bed or chair, I was unable to attend early grades in school. Mom kept me occupied by giving me a piece of butcher paper and a stub of carpenter's pencil, saying, "Write me a story."

There were no books, magazines or radio in the home. Neighbors provided used "dime novels" (cost ten cents) magazines for us to read. These featured action and adventure stories as morality plays, always carrying a hidden theme that choice equals consequences. I read them avidly and eventually began modeling my own stories along those lines.

At age 10, in the Great Depression, our poverty-stricken family moved to California. I began attending school where teachers and the Shriners' Crippled Children's' Hospital in Oakland, CA, arranged to have me undergo some experimental surgeries in a final desperate, cost-free effort to save my life. After months in the hospital and several operations, my internal problems were alleviated and my left leg became the same length as the other. I was able to walk without a limp and to wear regular shoes. (That normalcy continued until my late 80s when I began using a cane.) I still have that 5-inch cork soled shoe as a reminder of what can happen.

At age 14, my first short stories were published in an Oakland newspaper. By then, I knew I wanted to become an author. I went to Hollywood as a young man to write for the movies, but of course, I was not qualified.

So I returned to college and worked part time at Hollywood radio networks, selling my original radio dramas. Later, I supported my family working at radio stations and on daily newspapers. I often arose at 4 a.m. and continued to try writing my own stories before going to my regular job. I sold some short stories and authored 10 complete novels that did not sell. After really learning my craft, I rewrote and sold all of those rejected novels.

RH- What has been your favorite book to write?

LR- I really don't have a favorite book of all I've written. They're like my children; I love them all. I like writing these stories because I bore easily. So to prevent that from happening to me, I strive to make my stories wholesome, fun-reading and so exciting that students will give up their recess to have their teacher read them one more chapter aloud. One reader suggested a slogan: "Bet you can't read just one story."

Intertwined in each suspenseful novel is a subtle truth about life to help readers become better people. My test when reading one of my books is, "Is that a good read?" When I get goose bumps, I say, "Yes, this is a good read." Readers seem to agree, because they have purchased at least two million copies and are still buying them. Almost all of my novels have received various awards, including Silver Angel statuettes, plus earning four or five star readers' ratings.

RH- Who are your favorite authors and books?

LR- My contemporary favorite authors include Gary Paulsen, Lois Walfrid Johnson and Susan K. Marlow. In my teens, I began reading Jack London's Call of the Wild about the love of a man and a dog; along with Earnest Thompson Seton's Wild Animals I have Known. His great story of The Pacing Mustang has the absolutely best last line I have ever read. It inspires me to keep trying to equal that ending.

RH- Who are your inspirations?

LR- They are countless people, but my mother, Neva Roddy, was the first. In high school, Mary Augsburg, my pastor's wife, let me write stories on her portable typewriter. In college,

newly-met fellow student Cicely Price became my pom-pom girl. She greatly encouraged me then, and as my wife of 64 years, still inspires me.

Another inspiration source came in the 1970s. I had only sold a few short stories and had some work published in newspapers and magazines before I joined a men's Bible study group. We didn't just study the Scriptures, but acted upon what we learned. Among those men was my pastor, Dr. Ben Jennings; and Dr. Merrill Alexander, a surgeon. He invested in me when I had not sold a book. One morning these men startled me by l laying hands on me to send me forth to write and teach what I felt I should do. After that, I stepped out on faith and wrote everything I could.

RH- Tell us about writing the Ladd family adventures.

LR- When our son, Steve, and daughter, Susan were pre-teens, we lived in Hawaii for a couple of years. I was enchanted by the islands, and made extensive handwritten notes. Later, we returned to the Mainland where I sold my first series, the D.J. Dillon Adventures. Shortly thereafter, a Focus on the Family editor called to ask if I could write a series of wholesome, exciting novels for their young readers. I said yes because that's what writers do. We discussed details, including that I wanted the stories to involve a whole family. He inquired if I had an idea for a title to lead off the series. I said, "Yes. How does the Secret of the Shark Pit grab you?" He liked it. Focus bought that and contracted for 14 more novels in a series which became the Ladd Family Adventures.

I dug out my aging notes penned in Hawaii and used them to write the first few Ladd novels. After that, I returned to the islands and tape recorded interviews that provided material for the next several books. After 12 novels set in Hawaii, I moved the Ladd Family far north for three more adventures set in Alaska. The 15 titles are still in print.

RH- Where do you get your ideas?

LR- With some 70 books published in nonfiction and fiction, I still get ideas from everywhere. I overheard two elderly women talking about their parents in the Great Depression who had deliberately abandoned their 12-year-old son and secretly moved away because the parents could no longer feed him. The writer in me asked, "What if that had been a girl? " That simple question resulted in nine award-winning girls' novels and sales of more than half a million copies.

Another idea came when I wondered what it was like growing up in the American Civil War. I checked Books in Print and found lots of bugle boy stories but none about kids in their year-by-year struggle in the midst of our nation's deadliest war. I created six novels featuring three very different focal characters and dramatized their year-by-year struggles in extreme situations that were beyond their control. Flags is my only series where the main characters grow older in each book.

RH- Has a friend or family member ever given you an idea that you used in a book?

LR- Yes. One day our adult son, Steve, watched and listened as some local boys bought chunks of meat to feed sharks in an ocean pit. That was all Steve heard. But for excitement and fun reading, my writer's imagination created a mystery, a chase, some Hawaiian culture and history, a dangerous ocean rip-tide, and a watery trap with no way out for the main character and his friends whom he unwisely involved in the adventure. These elements developed into my single best-selling juvenile novel to date, Secret of the Shark Pit.

RH- What new projects are you currently working on?

LR- Yes, I have four novels in the pipeline. Over the years, I have researched, outlined and written part of these four juvenile novels. I would like to finish them and share them with young readers. I also now have two "how to write" books on the market.

There is power in a good story. Authors needs to present sympathetic, life-like characters facing a contemporary teen problem, and then dramatize the struggles ultimately leading to the inevitable consequences of some choices. The theme of "choices equal consequences" can be used many times by dressing it up in a rousing good story. My How to Write a Story includes the absolute basics of what any good story must have. My companion book, A Guide to Writing Your Novel, leads more advanced writers through the landmines of creating a novel that publishers will pay to have on their list.

I also would like to experiment with a Teen Writers Round Table where local aspiring writers could regularly gather in a sort of writers' support group. The purpose is to listen to each other, and make only positive suggestions. It is not a critique group or a fan club. It must meet the needs of struggling young authors, who also diligently study proven, practical guidebooks by professionals on writing a solid story. Out of this premise hopefully will come worthy authors of the future. So these are new projects in which I am engaged.

RH- Please share your testimony of Salvation.

LR- There was nothing spiritual in my childhood home except occasionally hearing my mother singing old hymns, indicating an earlier Christian experience. My Dad literally ran preachers off when they came to call. In my teens, Dad finally let one neighbor lady take us older siblings to church. On a Sunday, at age 17, I knelt at the altar and received salvation. I didn't always "walk the walk" until about age 50 when I joined a men's Bible study group. By then, I had sold several short pieces, but not a single book. One day these men laid hands on me and prayed that I go forth to follow the writing I felt led to do. Within a year, I gave my first lecture at a Christian writers' conference, followed by 30 years of teaching writing to all ages across the nation in all kinds of venues.

My first nonfiction title about Robert E Lee was published in 1977. It is still earning royalties 35 years later. My first juvenile novel, a girl-horse story, sold in 1979. My first boys' adventure sold in 1980. After that, it was like popcorn on a hot fire with some 70-plus books published, including some I "ghosted." That's where someone paid me to write a book but put their name on it instead of mine. One novel I ghost-wrote sparked a popular television series with millions of viewers. I fully credit my life, all my writing and teaching accomplishments, to faith that I was doing God's will.

RH- What advice do you have for aspiring authors?

LR- I consider writing to be a powerful gift that allows the author to literally reach thousands of lives in many countries. Writing is a hard taskmaster, but well worth paying the price of having that strict teacher.

Instead of the usual "read , write and study," I offer some practical guidelines based on 30 years of teaching fiction to thousands of aspiring writers from elementary, high school and college ages, plus adults. Hundreds of those students took what they learned and went on to publish their first short stories or books; sometimes many books.

Here are some cold, hard facts the novice writer must face:

1. You must know the difference between a story and an incident.

2. You must know eight basic requirements in a story. (See my website: www.leeroddybooks.com for How to Write a Story.)

3. You must learn an "elevator pitch," which requires verbally summarizing your story in about 30 seconds. That's important when an editor asks, "What's your story about?" Almost all inexperienced writers ramble on aimlessly and never give the editor what he wanted. Summarize your story so it has such appeal that an editor suggests you send him a synopsis with a sample chapter.

4. You must know what specific elements are required in each of the story's three parts: what goes in the beginning, the middle and ending. Trust me; without those, "that dog won't hunt."

5. Apply for scholarships to writers' conferences. Go to conferences, meet editors and mingle with faculty. Practice your "elevator pitch" wherever you can, and revise and improve until you catch an editor's interest. Don't just talk about your writing; take your best examples and get reaction from others.

6. Begin by writing short stories and finish what you write. Never revise until the story is finished. Otherwise, you'll spend your life revising and never finish the work. This is a "biggie," so treat it as such.

7. Network: Follow up with editors or others with whom you felt a spark of interest. Editors like to know from whom they're asking to see a manuscript.

No matter the setbacks and discouragements (which are part of writing), never give up, but follow your writing dream, preferably under spiritual guidance. Get a "tough love" partner who will keep your feet to the fire while encouraging you, but still lean on you with love.

Parting advice: Remember, to win, you've got to finish, and send me an autographed copy of your first book. OK? God bless and guide you to achieve as a writer far more than you ask or dream. It does happen. It can happen to you.

Copyright 2011, Lee Roddy, but may be freely reprinted by including my website: www.leeroddybooks.com.

New copies of The Ladd Family Adventures and The D.J. Dillon Adventures are still selling through Mott Media.com. My other titles are usually available through Amazon.com or Amazon/Kindle.

My two nonfiction instructional book, How to Write a Story and A Guide to Writing Your Novel, are published by the Institute for Excellence in Writing. See our website: www.leeroddybooks.com.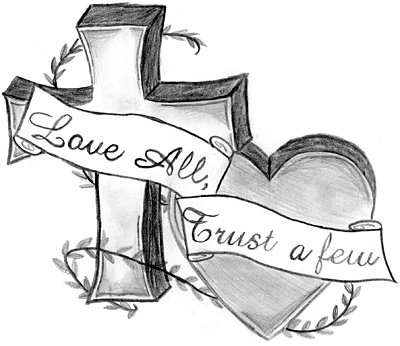 © Gina W., Glen Gardner, NJ