Stephanie Herriman, Teacher Of All Things
July 19, 2010
Mrs. Herriman began teaching directly after college; she taught in a small Christian school in Florida, until she and her husband had their first child. She then began her career as housewife and mother.

I first met Mrs. Herriman in pre-school; then again in Kindergarten; then yet again in 1st, 2nd, 3rd.....for those of you who haven't caught on yet, I'm home-schooled. I wholeheartedly believe that this is the greatest challenge for teachers: you aren't able to go home, away from your students; you aren't able to send students on to the next grade, never to deal with them again. You're just kind of stuck.

But my mom has handled it quite well, considering the obstacles that have been thrown in her path (i.e, my sister is dyslexic; I am unable to comprehend math or English). Yet she has never once complained or regretted her decision to home-school. She has never once thrown her hands in air and said, "I'm done!", although I'm sure she has wanted to at some points. She has never once threatened to send us to public school. She has stuck with my sister until graduation, and she will stick with me two more years until my graduation.

Mrs. Herriman recently was forced to return to teaching at a private school due to unfortunate circumstances. Yet she is still with us. She will stick by my side until college and even then, she will continue to struggle along with me, and to support and encourage me, whenever I need her to.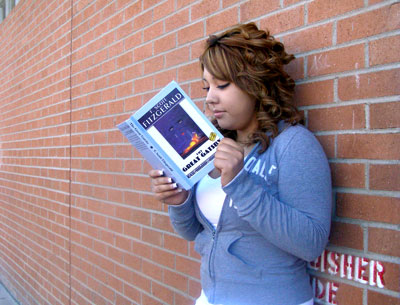 © Adrianna P., Phoenix, AZ