My Favorite teacher
December 6, 2008
Mr. C is really the best
always trying and singing
he's an algebra teacher
and loves to teach
But if it wasn't for him
I wouldn't be me mostly now
he's the best that i've been taught by and can get me to do my work.
He dances and is happy and plays around a bit too
and if we are good then we might get something out of it.
Mr. C is the coolest teacher I know because he stays himself and isn't to harsh, you honestly would think that he was one of us
Another teenager in the hall but hes not.
Too bad cuz hes cool enough to be one.
I realize this poem doesn't ryhme much but all I wanted to do was give a little time to show he's the best.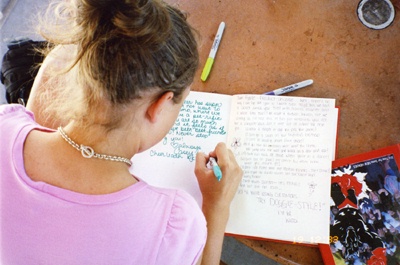 © Anonymous