Teacher Inspiration
January 27, 2009
An old quote says, '30 years from now, it won't matter what shoes you wore, how your hair looked, or the jeans you bought. What will matter is what you learned and how you used it.' Mr. Fritz really inspired me to like this quote; he is a fun math teacher and sports director/coach ever! He is exciting and energetic, fun to be with and funny. Although he likes to give lots of homework sometimes, he is still the best -at least math- teacher I have ever had.
On my first day of school, I walked out of my Art 1 class and started to walk to math. I was not very excited to go. I walked through the door and saw Mr. Fritz who is extremely tall and he did not look like a fun teacher. I was also not that thrilled because although I have always been good at math, it has not been my favorite subject; Mr. Fritz changed that. Instead of having to sit for an hour and do math, he lets have fun while still learning.
A lot of the teachers at this school are not very fun, actually most are boring. Mr. Fritz has a different point of view of boring teachers. he thinks he is a boring teacher, which he is definitely not. Mr. Fritz always jokes around; most of the time he is not serious. The only time he really gets down to business is when it is testing time. Then all we do is study, study, and more studying.
As you can see Mr. Fritz changed my mind about my favorite class, it is now math. He can really make classes fun! I hope that I can still see him next year after I am finished with his class. I hope that I will do well on my next big test at the end of the semester; but I am almost absolutely positive that Mr. Fritz will prepare us all well. That I why I decided that he is my one of my most inspirational teachers this year!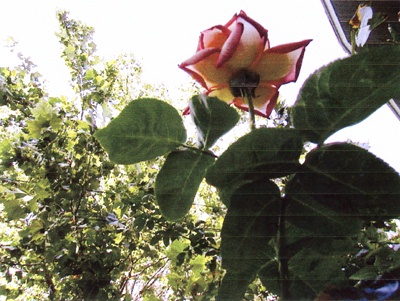 © Courtney P., Alpine, TX