A Wonderous Person
April 8, 2010
I quickly put on my shirt and shorts. My dance shoes were laced up and I walked into the dimly lit dance room. I didn't want to be late for my first dance class. I made my way to the circle that was starting to form. Two teachers were at the back of the room. Once class started, we were divided between the two teachers. My teacher was Mary McCarthy.

I can remember that day like it was yesterday. She started class by introducing herself and instructing us on how to complete drills. She is the type of person who has a breath-taking aura about her that leaves you stunned.


As a teacher, she takes the time to understand each dancer's needs, physically, mentally and emotionally. I have the trust to talk to her about anything because she has proven to me if I put in my effort, she will do the same.


After a few months the teachers moved me up, and she was no longer my teacher. Later, I found out she started teaching one of the highest levels in the Academy. I thought, I will never have her as a teacher again. I need to work harder if I want to be with her.


I kicked it into gear. I had a whole new mind set on dance. I practiced more, worked harder, and focused longer on what I was supposed to. I noticed it in my competitions and the comments my teacher was giving. I was moved to the next level in competitions. After proving I was ready to compete at the championship level, they moved me to Mary's class. I finally had her again.


Since reentering her class, after five years, I have a better connection with her. We have that common bond since she was my first teacher. She taught me technique that needs to be in my dances and the work that is needed to be successful. But most of all, she has reminded me why I started this sport: I love to dance. It is my way of expressing my uniqueness and she helps me do that every time I walk in the studio.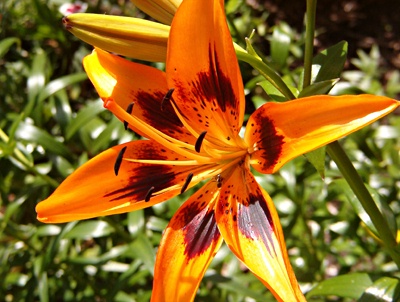 © Terrin C., Humboldt, IA