Cancer Survivor and Filmmaker Joy Clausen
MAG
September 24, 2011
Joy Clausen thought she had everything – a college education, a loving family, and her dream job working as a dolphin trainer. However, everything changed when she was diagnosed with non-Hodgkin's lymphoma. For most people, a cancer diagnosis would be devastating, but Clausen is not most people. She never gave up hope that she would survive, and remained positive during treatments. Her journey is documented in the film "Just One Year," and today she is cancer-free. I had the chance to interview her about her battle against cancer and how she's helping others.


Before your diagnosis, you had a college education, fulfilled your dream of working as a dolphin trainer, and been accepted to film school. Then you were diagnosed with cancer. What was this like for you, not just physically, but emotionally?

When I was told I had cancer, I was in shock. I had always been very healthy, but suddenly I was battling for my life. I had been going to film school and had to drop out; it felt like I dropped out of life. Suddenly I stopped going to school, my boyfriend dumped me when he found out that I had cancer – life just changed. I couldn't wait to be well and show everyone that I wasn't dead.

As I started having more chemotherapy I could feel how it was affecting me physically. The first time I really realized it was when I answered the phone on the first floor. The call was for my aunt, who was on the second floor. Not a problem – I just had to run up to the second floor. But as I started, my knees buckled. I was very weak from the chemotherapy. It was an interesting learning experience. It took a while for my brain to realize that my body wasn't responding in quite the same way it used to.



You were initially diagnosed with Hodgkin's lymphoma and then found out that you were misdiagnosed and you actually had a more ­serious, potentially more fatal type of cancer. How did you stay strong and keep faith that you would survive?

When I found out that I had a type of cancer with a lower survival rate, I was devastated in the moment. I thought I was fighting one thing and then they told me I was fighting something else. I had to change my mindset and prepare for this different battle.

I began saying, "If one percent of people get through this, that is going to be me. I'm going to make it." My survival chances were not that low, but I wanted to make a point to others and especially to myself: I was going to make it, no matter what. I didn't care what the statistics say.

The other thing that helped me was focusing on the positives. I would go through a list of reasons why I was fortunate or grateful for every day. "I am grateful that they discovered that it was a different type of cancer. I am grateful for my family and friends who support me …."



You had to undergo a very intense chemotherapy regimen. How did you stay positive throughout it?

A couple years before I was diagnosed I had heard Zig Ziglar, the motivational speaker. He told this story about how he was in an airport and very excited to be going home, but when he checked in, he was told that his flight was canceled. Instead of being upset like most people would have been, he said, "Fantastic!" The person behind the counter asked why he was so happy and he listed all the reasons why his flight being canceled was a good thing. He ­decided there was a reason the plane wasn't taking off: maybe something was wrong with the plane, or the people who were flying it, or a problem with the weather. In that case, he didn't want to be up there. He wanted to be right down here. Fantastic!

I loved that story. I thought if Zig can turn a negative into a positive, then I can too. So I started listing all of the reasons I was fortunate or why it was a good thing that I was diagnosed with cancer. I focused on the positive, and it really helped me stay positive during my treatment. It was still a scary experience, but I had a lot of things to be grateful for; the biggest one was being loved by my family and friends.



Children's Hospital Los Angeles is where you were treated. You have said you are grateful that you were treated there. Why is that?

I was fortunate enough to get a second opinion from a pediatric oncologist. He recommended a ­really intense chemotherapy regimen, that the ­oncologists in my area weren't familiar with. So, ­he ­got permission for me to be treated at Children's ­Hospital Los Angeles.

Dr. Siegel told me years later that there have been improvements in survival rates for children and the older population, but not for young adults. He believes this is because they are undertreated. Most adult chemotherapy protocols are written so all adults can handle the treatment, both young and old. But in fact younger adults can tolerate a lot more chemotherapy than the older population. So he treated me with a pediatric protocol that had been successful with his patients. Ten years later I'm still here, I am cured of lymphoma, and I haven't had any side effects. I feel very fortunate.



Throughout your battle, you filmed everything and turned it into a documentary, "Just One Year." Tell us about it.

One of my passions is film. I love watching movies because you are transported to another time and place. You get to know a character, go through their struggles, and, my favorite part, watch the main character overcome adversity.

When I was diagnosed with cancer I wanted to see a story of someone else who had cancer – to see their struggles and, of course, I wanted to see them survive. I found films that showed people with cancer, but they always died. I knew that plenty of people do survive, but I couldn't find any. So I decided to film my journey with cancer and show a story of survival, and that is just what I did.

My documentary is available at www.justoneyearmovie.com and Amazon. It gives people hope and takes people on a ride from the beginning when I am first diagnosed, my shaving my head, to when I survive and finally am able to return to my dream job and now give back to children who are also affected by cancer.



What do you hope to accomplish by telling your story?

I want to show people that you can get through this. I feel like I went to the depths and was able to come back healthy and with a purpose:The purpose is to help others. To show people that not only can you survive, but also you can thrive. You can get your dream job, and you can give back to people who are facing the same struggles. In short, I want to accomplish the lofty goal of giving others hope.



What message would you like to send to others facing health problems?

Many times in life things happen to us that are out of our control. During these times, we always have control over one factor: how we respond to these situations. Do we react with sobs and woe-is-me? In all honesty we probably do for a little while; we are all entitled to have a moment like this.

But it is how we respond to the situation that determines who wins. Was I going to let the cancer consume me? It was already taking my health, but I was not going to let it take my spirit. This applies to all areas of life, whether it relates to health or a simple, everyday inconvenience. We are the ones who paint our world; why not paint it in a positive light? It makes life a lot nicer that way.



You have created a program for patients from Children's Hospital LA to come to Sea World and swim with dolphins. This allows you to combine your passion for dolphins and your desire to give hope to other cancer patients. What would you say to readers about the importance of giving back?

I have heard from many other people who have survived a life-threatening illness that they really want to give back when they are well. I think a big part of it is that your eyes are opened to the struggles that people deal with since you went through it yourself.

If I had never been diagnosed with cancer, I am sure I would not be doing anything to give back to people battling this illness. Not because I wouldn't care, but because I wouldn't know their struggle. People who are touched by something – whether cancer, homelessness or drug addiction – those know first hand what the struggle is like. So when they make it through, they can show others a story of survival, a story of hope. You know the stories I love the most are when someone overcomes adversity. When people see that others have gone through the same thing and are doing well, it gives them hope that they can do it too.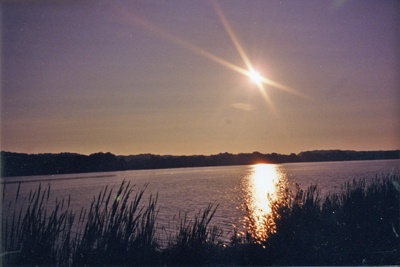 © Gabrielle C., Struthers, OH