Endurance
October 25, 2010
With each stride I draw closer. With each swift step and every breath I draw closer. I faintly see the hazy illusion, the foggy dream fading before my eyes. The once crystal-clear image is now clouded and vanished into non-existence.

So I push myself harder, farther, I force myself to be stronger. The essence of not knowing drags me until my feet are throbbing and pulsating. I feel my heart thumping in every inch of my body, squirting blood, oh-so precious, to my slick-with-sweat face. This burning exasperation only pushes me farther; it gives me an explosion of energy, the hope to keep running as fast as I can.

I fix my sight on that one small hope, it's a twinkling star in the outstretching universe. Each part of me is strewn in a different direction, this is my final chance to pull things together. I glance over my shoulder, but then reprimand myself, because the past is the past, right now is right now. That seemingly meaningless phrase still rings in my ears, Right now, right now, right now…

The aches in my legs are gone now, but replaced by the strength of endurance, the hope to keep going. I see a muddled cloud of nonexistence transforming into a crystal clear image so close I can taste it, the salty-sweet taste of sweat, of labor. With each sprinting stride, each sift step and billowed breath, I draw closer.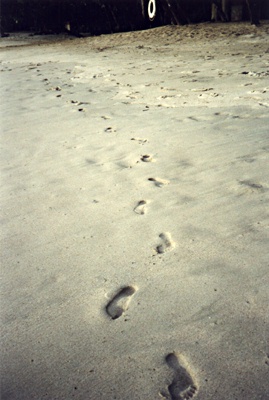 © April W., Rogersville, MO