The House on McEver Road
November 16, 2015
My nana and pop-pop's house is a place filled with memories and laughter. It is a place I've known of all my life; a place that is special to my heart. My cousins and I were always turning it into something new each time we were there. One day the yard would be a great big ocean holding our pirate ship also known as our tree house, and the next time it would be a deserted island that we landed on during a storm. In some ways, I feel like the sense of creativity and adventure I have comes from the fun I have had at that house.

On cold and rainy days, we would go inside and play detectives or spies. This house has been filled with the sound of joy and little feet running up and down the stairs. The memories that have been made at this house are some of the clearest memories I have because they are held in a special place in my heart.

I remember one time when my sister Hope, my cousin Noah, and I were all staying with my nana and there were construction workers in the yard. We were playing around outside and watching the workers as we came across one of the men looking in the window of my nana's car. When he walked away, we snuck up and saw her purse sitting in the front seat of the car. This made us very suspicious, so we stayed close to the man for a while to see if we could gather any other clues. Later, we heard him talking to my pop-pop about alarm systems. All of the sudden the thought occurred in our heads, "He must be a robber planning to rob our nana and pop-pop!"
We ran and told my nana everything, but she just laughed and said "Don't be ridiculous! He is not a robber." We wanted to prove ourselves right so we dressed up in disguises and followed the man around for a while but still keeping our distance so he wouldn't suspect anything. It turned out that he was not a robber and we were just a bunch of silly, paranoid kids. Even though we were wrong, we still had fun and created a memory I will never forget.

There was a certain summer when me and all my cousins were obsessed with the Pirates of the Caribbean movies. I was usually Elizabeth, Noah was Captain Jack Sparrow, my cousin Jacob was always Will, and my sister Hope and my two other cousins, Brianna and Ella, were always mermaids. Whenever we were at my nana and pop-pop's house, we would always play pirates in the pool. We even had waterproof swords that we would use. I can still remember after every battle we would win against Blackbeard, Davy Jones, or a new character we made up, we would always drink Orangette and sing "Yo-ho, Yo-ho, a pirate's life for me!" over and over again, mainly because we did not know the rest of the words.

To keep the memories from ever fading away, we buried a time capsule in the yard that contained a piece of a pool noodle, a pirate flag, an Orangette can, plastic silverware from our tree house, and a few other small items that held great memories. When we open that time capsule one day, I hope that the times we shared together in the house on McEver road will come to life again and remind us of the fun and joy that house brought us. Even though we are starting to get older now and the sound of pirate swords clanking and detectives running around trying to solve the mystery are growing faint, the memories made in that house will stay forever and never die.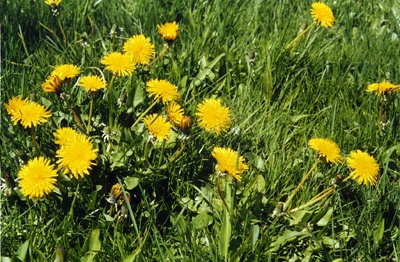 © Hoang P., Rochester, NY