My Wonderwall
November 26, 2009
I don't think I ever felt love for anyone unconditionally. If were not blood, than yeah I've never felt anything like love towards you. Yes, I believe I've made someone feel that way, but why have I been left out? Is there one heart big enough to fit mine in? Or warm enough to warm mine up? Mysterious yes, but more challenging than ever. Me, personally doesn't go looking for something that might not be there, basically I've never been one to chase.

My set back is that at this moment in my life I need someone the most. Lost, confused, happy, and sad, all these mixed feelings torture me. I'm losing it because I got this guy stuck on my mind when I don't even want him, I can't come across the right guy, sh*t gets thrown in my face because of my past encounters, I'm trying not to regret. Love life? There never was one. I've went so long with questions unanswered. My body's been used and recycled, when my mind just gets trashed.

It doesn't even matter about being beautiful anymore, that's just a fixation. Less attractive girls got the guy not me (: . I'm done, distressed and tired of being sick and tired. Where's my prince charming? When am I going to get dealt a lucky hand of cards? Why has it been so hard to deal? Why has it been so hard to be matched with someone as good as me, what happened to being swept of my feet?

I go to bed at night in cold sheets, so alone, just wondering what it would be like to have someone that could make you feel so warm and complete. Is that even possible? For someone to make you feel that you are their everything no matter what; that you are all they really need? That two people could really feel so deeply for one another after they were strangers. Could that really be?

If so, then why hasn't it happened to me?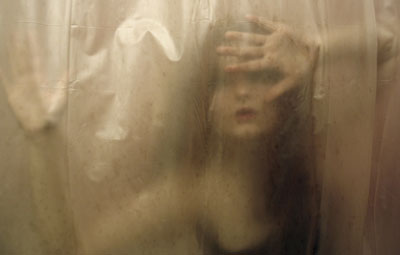 © Emilie E.