Spending August With Jason
February 8, 2010
I miss your eyes in their black depth, receiving the comforts of my voice; the one that strives to keep you in check. I miss your nose, the small bump on the top that I like to make fun of every now and then. I miss your mouth; your smile assuring me that you don't think I'm crazy. The perfect white teeth that spontaneously shine when you laugh at my hideously lame jokes. The lips that are the color of soft peaches, ripe with time, the ones that rest on my cheek and kiss away the tears. I miss your hands, the ones that hold mine together like a hot glue gun, ready to piece me back together when I seem to fall apart. The arms that hold me close to you, so close I can hear your heart beating and I hear my name from your ripened-peach mouth, curling like steam and embracing me; holding me welded to you. I miss your chest; my castle on cool summer nights. I lay my head there and listen to your heart. I tap the beat on your hand and quietly hum the song of cicadas in the late summer air.
You said, "There goes a shooting star," and I looked up and saw the yellowish-white ball of gas cascade through the starry sky. I imagined I could take a big cooking spoon and swirl the stars and the Milky Way and all the comets and the shooting star you told me about together, and melt them into something sweeter than cane sugar. I would wrap it in a bow and give it to you. I would hope you would keep it forever.
After the star I asked, "What did you wish for?" and you turned toward me. You looked at me with those glistening, midnight eyes with all your depth and said,
"I didn't need to wish for anything." Plain and simple. I closed my eyes and hunched my shoulders to my ears because I was afraid you would hear my heart swell and burst into a million, trillion tiny little pieces. You called my name twice, and on the third time you shook me. I felt it all, magnetized times ten thousand, but I didn't respond. I didn't want to risk saying something stupid and ruining the moment like I've seen countless times on television and movies. You called my name again, and put either of your hands on either of my shoulders. I shook my head, pretending to snap out of it and looked you in the midnight, depth-filled eyes.
"Did I say something wrong?" you asked, and I looked and shook my head 'no'. Then you cocked your head to the side and said, "Then, what?" and I looked at you and looked at you and looked some more.
I swallowed and felt my ears pop. "No. No, nothing wrong." I couldn't say anything else, couldn't risk the metaphorical falling if I said what I really thought you meant. That you didn't need to wish for anything, because everything you wanted was right here. That you didn't need anything or anyone because you had me. But your keen sense of awareness took over and you said exactly what I was thinking you were thinking. Because you have beautiful swagger and stealthy charm, and you said,
"I don't need anything else but the stars, the breeze, this rooftop, and you." And you looked at me, switching between my left and right eye individually, waiting for my answer. Your midnight, depth-filled eyes seemed to be poking my brain for the answer that we both knew was there.
"I love you," I said just as your mouth settled on mine. It was soft, just like ripened-peaches resting on an open window sill with a breeze in mid-August. I pulled back and couldn't look at you anymore. Why?
I turned and grabbed the ladder and climbed down, not caring about the rose bush curling around it. Not caring about tearing my palm on about a thousand thorns. I hopped off the last three steps or so and walked back into the house. I know you heard your best friend's and my cousin's voice saying, "What's wrong? Why is your hand bleeding?"
I told him I went looking for you, since you escaped from the house after dinner, and I couldn't find you. I apparently looked all around the four acre property and no you. So I apparently gave up.
The next morning, I looked for you in your room. All your suitcases were packed and the bed was made. I made it through breakfast and halfway through lunch when I left. I didn't ask to be excused. I went to your room, sat down on your bed, wrinkling the bedspread and cried silently for I cannot remember how long. I had to leave the next day. I did not see you again.

I miss you and your ability to make everything right. I miss summer nights and cook-outs with my family and all our friends. I miss trying to run on the beach with my dogs and falling, and them coming back and licking me, telling me that sometimes, it's okay to fail. I miss picking apples with my aunt's in their neighboring back yards. I miss standing on the tip of the cliff twenty-six yards from my house. I miss counting the yards from my house to the cliff with you. I miss screaming your name atop the canyon of blue-green swells. I miss whispering your name to the falling snow, while the steam carries it off to places unknown. Maybe back to you, so you know I never forgot you. And most of all, I miss midnight, depth-filled skies, castles and hearts, shooting stars and ripened peaches the color of your lips.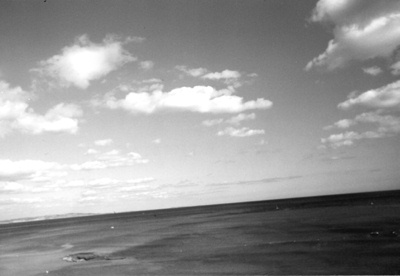 © Nikki C., Phoenix, AZ