Keep Your Heart Open for Him
February 21, 2010
Girls…they usually dream about guys. But not just any guy. We dream of the one we want, the one we fantasize about marrying, the knight in shining armor, the prince, the lover like no other, the only one we think we'll truly fall for and be in love with forever. We think about our dream guy as if we're already united as one. As if the only thing that truly matters is his happiness and his well-being, but sometimes we're not sure if we even know who that man is yet. Maybe we haven't even met him yet.
Some people say that dream guys don't exist, others simply ask the question: "Will I ever find the man of my dreams?" I can't guarantee that you will ever find him. I can't reassure you that the man you could potentially fall in love with is the man that will sweep you off your feet and be your knight in shining armor. But I can tell you that I've had those same questions. What girl hasn't? I've wondered and pondered and searched and dreamed of that boy that will adore me in my sweat pants when I feel like crap and tell me I'm beautiful when I'm all sweaty from working out or I'm not wearing make up. I've longed for the guy with an abundance of handsome. I've wished for the one that I dream about to some how come to life and fall in love with me, just like I would fall for him.
I haven't found the guy of my dreams. I don't believe I ever will and I don't believe that I'll ever need to. I have a boy that's better than anything I've ever dreamed up before. He loves me, he adores me, he knows me. He's more than I could've ever hoped for. I don't have to try and dream up some special sweetheart any longer. I'd never imagined anything better than that guy that I had dreamed up for years. But this man surprised me. He proved all those thoughts wrong and enlightened me. He proved that there are people in this world that are better than your wildest dreams; people that are meant for you.
I can't tell you that you're going to find the man of your dreams. But I can tell you that there's someone even better than all of your dreams that is out there waiting for you. You might not expect that person to be the one at first, he might surprise you. But he is definitely out there…just waiting to fulfill your dreams of true love.
Keep your heart open for him.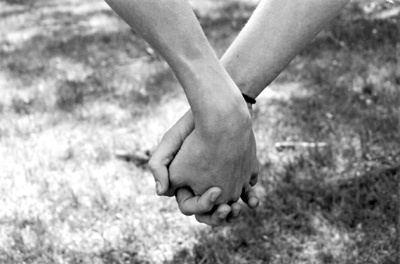 © Alexa T., Pompton Plains, NJ