One Math Test
March 5, 2010
I hate getting hundreds on math tests. It's only because other people don't get them. I don't really hate the hundreds, it's just the fact that my grade is higher than everyone else's.

I hate getting back those tests because my math teacher always says "Only one person in this class got a 100."

Sometimes, I try to hide my grade. I lie when people ask me if I had recieved the only 100. I usually refuse to tell others my grade. At first, they think I had gotten a bad score and was ashamed. But word always got out. Someone at my table would glimpse the grade written in red pen on top of my test. If one person saw it, everyone would know. Even if I begged them to keep it quiet, they could never keep that particular secret.

It seems impossible that no one would ever find out my test grades. Once my math teacher even announced my name when someone asked who had gotten the hundred. I was afraid to ask her not to, because she is a wonderful math teacher. But I usually end up in tears after she passes back one of those perfectly scored tests.

I find myself wishing that I could stop other people from wondering about my grades. I wish I hadn't done so well, or they had done better. I wish people wouldn't be so competitive. I wish that there were never any tests.

The reason I don't like getting those grades is because I hate the way everyone else reacts to them. I hate the way people congratulate me, even though they are secretly jealous. I hate the way people say "Lucky!" because it isn't luck that gives me the grade. I hate the way my friends call me a smarty pants in teasing voices. I hate how proud my parents are that I got the only 100 in the class. But what I hate most of all is how people assume I am better than them.

Some people are insecure about some things. Like if they are smart enough. I hate how my high score makes them feel that their 90 isn't good enough, that they aren't as smart as I am because I have a higher score on the test.

"It's not true!" I want to yell at them. I got the highest score, but that doesn't mean I'm the smartest. I'm not the smartest. Why don't you understand that test scores aren't everything?

So what if I happened to check my work? So what if I might be a good test taker? So what if I get good grades in math? Why don't you understand that this test doesn't mean anything?

You can't measure smartness through one math test. You can't measure a person's worth by one math test. You can't decide who's better than whom by one math test.

One math test. . . How can it carry so much?

Just one math test.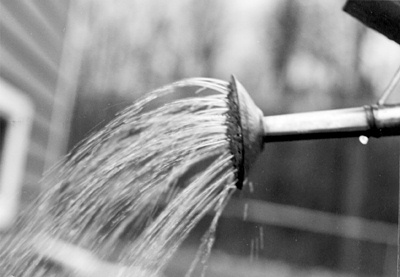 © Jared S., Pompton Plains, NJ