Organized
July 25, 2011
Clean. Everything is where it should be, nothing can be out of place. Imagine a giant room; the walls, ceiling, and floor that are all a pristine white. Now imagine this room has shelves lining the walls, each of the shelves perfectly placed, perfectly symmetrical. On each of the shelves are boxes, each of these boxes are the same size, each box the same white. In each of these boxes is a little piece of myself, organized into sections according to different details.

On the first line of shelves is basic information including: Name, birthday, cover hobby, interests. Simple information, always needed therefore it comes first, always has, always will. This shelf ends with the box with information on close family like: Mother, Father, siblings, and pets. This is the information that anyone who meets me will want to know, and anyone who knows me will already know. All of this information easily accessible in this first line of shelves.

Second line of shelves. This shelf is for me and me alone which is why each of these boxes are different. On the front of each box is a silver lock that a similarly silver key must be entered to unlock the boxes. Again the boxes are easy to get to but no one else can get into these boxes. They hold information that I hold only to remind myself. The first box holds my first rule, which is: Blend in; don't be noticed. This is key; this is important to my essence. The next box has my second rule: don't let anyone get close. And the last box on this shelf holds one of my last rules, this one being: Control your emotions. I open each box on certain occasions, just to remind myself, and then I hide the key away for no one to find.

Third row. This holds information for people who know me and want to know just a little more. The third row includes: Close friends, favorite music, my house, more about my cover hobby. Quite a few come through and rifle through these boxes and I always clean up their mess to make sure everything remains perfectly placed. Not many make it past row three, though.

Nearing the end of the shelves people see is row four. Row four is exclusively for close friends, the few that I have. In it are pictures of places, of dreams. Just a glimpse of my real dreams, but something I can share nevertheless. Another box on this shelf holds my fears, things that I never want to face. And then there's the one box that holds my true hobby. The one that so many find to be a waste of time, so I don't let those people know. I only trust these boxes with a few.

Last, and most definitely least, is the fifth row. I never wanted it there. In fact, I wanted it gone, burnt, out of my mind, but there it stood where certain people could go and shuffle through the thoughts. In its boxes are my problems, my complications, my unorganized doubts. Though this row is just like the others, it always seems to have a shadow cling to it so I keep this row barred off; no one can get near it, but it won't go away.

Everything else is in different parts of my mind, this white room. A box for each person I know, all of their information. A box for places I know like the back of my hand and a box for all the places I've only heard about. It all creates a sense of peace and accomplishment, nothing else to worry about for everything is easy to find.

This is all before someone messed it up. It was like any day and I had just pulled out my first rule from the second row when someone walked in. I don't notice figuring it was a Row One person so I put my rule away and lock the box. Walking to another shelf for information, I watch the person curiously. For this person did something unusual, they walked straight to row four passing up everything else. I quickly run, something that is hardly ever done, to my large row of people and pull out this person's information.

The paper covers what most of them do: Name, birthday, home, religion, and hobby. Nothing to say why they are going through row four; they know nothing about me beyond row one. Then, why would they want to know anything else?

What alarms me even further is the person leaves the boxes open and roams over to the second row. I remind myself not to run and walk over to the fourth row and close each of the boxes with a sigh. I turn to see what is going on now and see the person picking up one of the locked boxes and studying it curiously. I hurry over and grab it away putting it carefully back in place and then I urge the person over to the first row. They look around with little interest and I breathe a sigh of relief. Things are as they should be again.

I return to my daily job of checking on each box and adding information where it is needed. I was just finishing adding to my school lessons that I never want to read again when I see something truly scary. The same person was still here and was now headed to the fifth row. Forgetting that I should not run, for that would mean I had no control, I race over to the row of boxes and try to urge the person away. Surprisingly, they don't listen but rather try to get around me. At a loss for words, I hear a cracking sound, but ignore it and gather up each of the boxes up.

This person gives an exasperated look before trying to grab one of the boxes from my arms causing me to jerk away and drop the boxes. They explode open and spill their contents all over the floor, an ugly black stain against the white tiles on the floor. I crumple to the floor with silent tears flowing down my face. In the open, now this infuriating person can see all of it. They kneel beside me and give me a hug, making me tense. They stand up and go to another shelf.

I push myself to standing position and follow after them. They can't see any more than what they have already. Row four was our destination and they reach for the closest box. I launch myself in front of them, to protect my precious box, and as it seems my luck was, I manage to knock the shelf over. All of the boxes spill their contents smearing the floor with peacock blue and forest green. What was happening? Why now?

But the person didn't stop here. They just went to the next row, with some angry looks and jerky motions row three joins five and four on the floor. Light, fluffy pink and creamy orange join the blues and greens and dark black on my once perfectly white floor.

Row two ending up on the floor was my fault, I was wracked with emotion and I stormed over to the row figuring I would just get this one out of the way with, too. I grab the key and unlock the first box and take a look at my first and most important rule. Well, that seems to have failed so why not get rid of it. Its deep grape purple mixes with the rest like water. I go through the rest of the boxes in the same manner and now you can hardly see the floor at all.

This person comes to stand beside the first row, the most simple and seemingly plain of them all; but makes no move to touch the boxes. I watch warily feeling broken inside. The person turns to me and asks a simple question, 'What's your name?' I freeze. My name? I laugh at the ridiculous question and start to answer, that is, until I realized I wasn't sure of the answer. What was my name? I know it's there in the box in front of me so why can't I remember?

Handing the box to me, the person looks expectantly at me. Suddenly, I don't care and I bring my hands above my head ready to smash this box as well, but the person takes it from my grasp. 'No.' they say simply and they walk away with the box, taking it with them. I look around me, my ruined room. I close my eyes and imagine my once perfectly white, flawless, organized mind and then open my eyes to see the chaos around me. This is my mind now.

Each of the unopened boxes suddenly crack with a loud snapping sound and then explode into a cloud of gold dust. I sink to my knees as a light, continuous rain of golden sparkle lands around me on the ground. I want to scream, I want to fix everything and make it okay again. I want to sob on the floor. But amazingly that's not what I do, for now there is something free in my mind. Someone had seen everything and not cared. Why couldn't they have left my perfect state alone? Why couldn't they have just minded their own business? Why do I not care? I sit there on my now multi-colored floor and smile, happy for, maybe, the first time.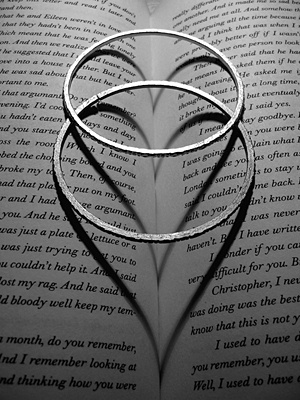 © Julia K., Old Tappan, NJ