He Needs Help, But He Won't Ask
October 1, 2011
He kissed me and now he's scared. He let me see the side of him that's venerable. Now, he wants to run and hide, pretend nothing happened. I never expected something to come out of a kiss, but you feel closer to the person… I could feel the sadness he hides in his sarcastic comments and the depression he masks with the words, "I'm just tired." No, you're not tired your hiding things.

Is it about his girlfriend who dumped him and wants to get back with him? Maybe it's about those plans for life that he made? The ones that scare him, strangle him? Maybe it's his parents forcing their ways on him? Whatever it is, I can feel it in just one kiss. I don't want to but I can feel how his mind is crying out, so stop acting tough and let it out.

Cry. Yell. Be angry. He can't just sit there and pretend nothing is wrong with him. He can't push me away when I question him about it. He can't compare me to his Ex. I'm me, she's her, and he need someone to talk to. So, let him talk to me, let me help him.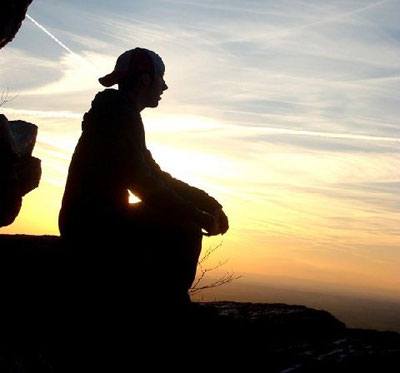 © Amanda M., Smithsburg, MD