What Do I Do?
June 11, 2012
In my life I have experienced some challenges. But hey what are you going to do? Life hands them to you all the time… its life. But when I'm looking over all the challenges the toughest one was when I had to move. I was eating at one of my favorite restaurants (T. G. I. Fridays) with my family. We were all eating and we were almost done when my mom was talking to my pop (grandpa) and she "don't worry we will be closer when we move." It came out of nowhere my mind was racing and I couldn't think. MOVING??? That's what I kept thinking then I thought my friends what are my friends going to say?? I was in a state of shock and couldn't think straight. I was angry and sad at the same time I couldn't even come out with words but when I said "we're moving?!" my mom said we will explain in the car. When we got in the car my mom started to explain but I wasn't listening I was still in a state of shock and did not want to hear what she was saying. I kept pinching myself to try to wake up but it wasn't working I was hoping more than anything that this was a dream, a nightmare but I wasn't waking up it was terrible. We were moving.

When I told my friends the next day that I was they were really upset I told them the whole story and told them that we would stay in touch. They said that I would fit in great at the new school but I highly doubted it. My biggest fear was that I wasn't going to have any friends and no one would like me and that I would get bullied. Doesn't everyone? Well I was packing for a few weeks trying to delay it as long as possible one thing at a time 10 minutes per item. When we were finally finished I took one last look at the house it was all empty and looked sad. That was the house that put a roof over my head for as long as I can remember I closed the door behind me not realizing that I had just opened a new one.

We were on our way to the house. I was crying I knew that I would miss my friends and school… a lot. It was summer time and I had no friends to spend it with given the fact it was my first time in my house. I have been in the area before because my dad has lived there his whole life and I would have too until my mom and dad got divorced.

Most people think getting your parents divorced is the end of the world but really it's not. It just takes some getting used to. But let's not get into detail about that. That's another story. Where was I? oh I remember now. So I had just opened a new door.

I was driving down my new street and I was as nervous as heck. What would my new house look like I wondered, I also began to second guess myself about her taste but it was comforting to know that we would be redoing it anyway. We pull into my new drive way it looks small on the outside but its on the reservoir and the back yard is HUGE and not to mention the front yard with all sorts of flowers and bushes. I ask if I can start a garden. But what I really worrying me is making friends. I know my brother will have no problem making friends, he always has been able to, unlike me. I was more of a shy person who didn't want to get in anyone's way. While I am thinking this all through I am not surprised to find that my little brother has already made a new friend in his grade. I'm like go figure. My little brother outside in the summer sun and I'm in here acting all depressed with no friends. Well at least now I know what it feels like to have no friends. I now have sympathy for those people. But I am still going to make the best of my summer I will not let this slow me down. Everyone knew me as the girl with a smile on her face at my old school why throw that away? I hop on my bike and throw a smile on my face. The wind is blowing in my hair and the summer sun is glistening on my face. Of course I hear my little brothers playful scream and I am immediately jealous. My real summer is on my boat in my marina. I have a lot of friends there that I've known for years. Me and my friends take boat rides everywhere and play in the water 24/7 and that is the summer life.

When I get to my boat everyone is there. I already know that this summer won't be bad after all. Of course as always the summer goes by really fast and school is approaching FAST. I am stressed out but my instincts tell me that I will fit in and I can only hope I will.

The first day of school wasn't as bad as I thought. I met a lot of friends and possible friends and mostly everyone was or is nice to me and the weight of nervousness was lifted off my shoulders and a wave of relief swept over me. I was so happy that I fit in and I knew I was going to survive.

So the point of this story is that no matter how bad the situation may feel, it's not really that bad if you stop and think about it. I thought I was going to die and no one would like me but it was the exact opposite. I fit in great two years later and have a lot of friends that I can trust. Even though there are those people who I despise and they bully me but hey that's life. Sometimes you have got to put up with the rain to get the rainbow and moving was the rain and having so many new friends is the rainbow.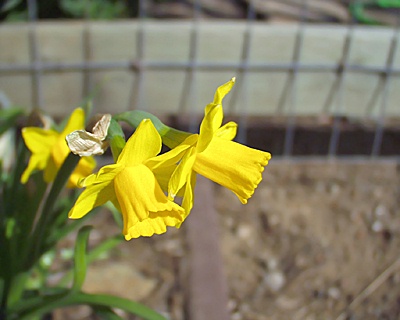 © Greg C., San Jose, CA