The Comeback
March 27, 2013
I remember the days. The days where I'd stand alone at recess and just think how it all went wrong. I used to enjoy going to school. It was fun! School was great to see my friends, and it was a fun place to hang out. Ha, friends. I remembered that feeling. The feeling that people actually liked being near you. Liked spending time with you, called you brother, confidante, friend.

It started with one guy. One new guy who came from a different school. He wasn't so bad at first, I even tried to be friends with him. Until I realized who he was. He was manipulative, made everyone feel like they were his best friend, and as soon as you left he'd be telling someone how ugly, stupid, or annoying you were. Oh and the girls, they loved him. That sucked, because they would never be away from him. He tried this whole routine with me too, I shut him down right away. Looking back, that may have been my first mistake, but I don't regret it one bit.

Then it got really bad. Awful, in fact. Guys I would have died for turned on me and treated me like I was a jerk. Why? Because he wanted them too. That's the downside of school. The parents can say all they want that it's what's on the inside that counts and that's all people care about. It's damn sure all that matters, but not all people care about. It's frustrating because if the right people want your life to be miserable, than the fact of the matter is unless you find the RIGHT group of friends, it very much will be.

A year or so later, I had had enough. I was sick to death of feeling inadequate. I had had my fill of sitting on the couch not wanting to go outside and socialize because I felt miserable. I finally realized that I only cared about what I thought of myself. The first time I stood up to him was at a hockey tryout. He tried to make me look bad in front of one of my old friends and I told him exactly what I thought of him. Probably not fit for Teen Ink. Then at school I fought fire with fire. I let his puppets know exactly what he was saying about them behind their backs. That earned me respect, my friends realized what they had done and abandoned him. It took me awhile, but all was forgiven. This is for anyone who's going through the same things I did. Let's take back our lives from the bullies! Take inspiration from my resurrection. My rise from the darkness. My comeback.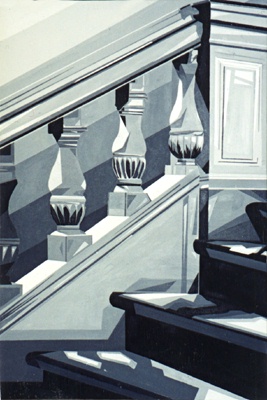 © Cory Z., Babylon, NY