The Good Old Days
February 21, 2014
Does anyone remember the times when you actually went to the store to buy an album instead of downloading songs onto your mp3 or iPod? Do you remember the excitement you felt because you couldn't wait to go home, unwrap the C.D., then hear the sweet voice of your favorite artist in your C.D. player? That's exactly how I felt when I purchased Beyoncé's new album, "Beyoncé: The Visual Album!

I wasn't planning on buying it at first. Like any other teenager, I would just download the songs I liked on my computer and the rest would be history. But something inside me kept on pushing for me to go get it, I felt I wouldn't be disappointed ... and I wasn't!

I saved enough money within two weeks to make my rounds to Walmart and pick up the grand prize; those two weeks felt like forever! As I predicted before, this C.D. was another smash hit from Beyoncé. The songs are what they've always been, interesting and simply excellent.

But more importantly, I was able to experience the moment as I was a little girl again. Buying this album brought me back to Christmas 2003 when I was six-years-old and her album "Dangerously In Love" was one of my gifts. I remember jamming to "Crazy In Love" and "Baby Boy" almost everyday after school. I even felt the same as when Ciara was a new artist and I was busting down doors to get her second album, "The Evolution".

What happened to the world? What happened to us? I know technology is one of the best things that ever existed, but what's wrong with enjoying the more basic, simple things of life? Think about it, when was the last time you physically bought a C.D.? Will we ever get back to those old days and those little things that made us smile? Just a question.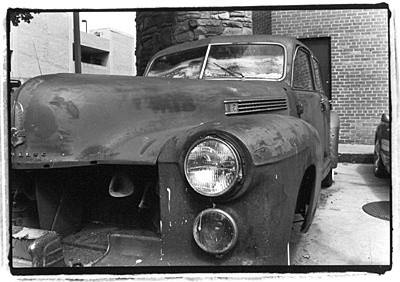 © Jessica T., Bethesda, MD