Nightlight
MAG
February 12, 2015
she had never liked sleeping.
when the lights from every house across the street blinked off
like eyes that had seen too much,
there she was,
awake,
listening to the world breathe.
she wore socks to bed.
fuzzy socks, blue and green and purple
like the ones her mother wore.
like the sea, if it were friendlier.
she pushed them off with her toes at the end of the night
when she knew the monsters
wouldn't gobble her feet.
she envied the darkness.
she loved the way it smelled in the summer,
when the magnolia had long since bloomed
and the rain fell just right.
she loved the glow of the streetlight outside her window
and how it snaked between broad leaves
to paint her wind-kissed cheeks with silver.
she was wiser at night.
she collected dreams like grains of sand –
glass, really –
and she swept them into her arms
and built castles
from the ones that made her smile.
she heard echoes from the stars.
wishes were her nightlight,
silent prayers her lullaby.
she stayed like this,
a creature of the night, a ghost of herself,
until her questions grew to be too much
for her consciousness.
sleep covered her like a second blanket,
and her starry eyes forgot
what they had learned.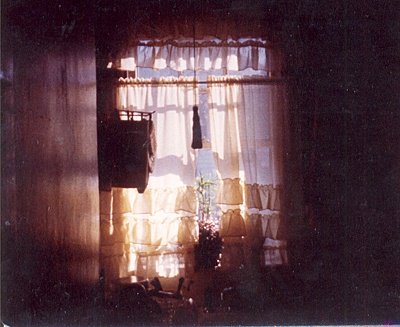 © Michael G., Glocester, RI