2012 Summer Olympics: Human Stupidity
August 7, 2012
OMG, I never would have thought that humans would stoop to such a low level! I don't watch the Olympics, or anything that is associated with sports period. So when I heard about what people were saying about Gabby Douglas, a member of the Fab Five, I kind of brushed it off. However, when I actually read an article about it, I became completely disgusted.

Gabby Douglas, Jordyn Wieber, McKayla Maroney, Kyla Ross, and Aly Raisman are all members of the Fab Five. Gabby Douglas has done an outstanding job in representing her team by just recently making history. She became the first U.S. gymnast to win gold in a team and an all-around competition. That's great news! I mean, I think she just paved the way for female gymnasts and even gymnasts as a whole. With that being said, I have no clue as to why people would want to put her down.

After Douglas won the gold medal, she immediately started to receive backlash for the way she was wearing her hair. This is confusing... I don't understand why her hair was a major concern when other women, including her teammates, wore their hair the same way. Why is hair a topic of conversation? It's the Olympics, not a hair show. She's engaging in dangerous stunts and moving all over the place, so I'm pretty sure the "pulled back" hairstyle is convenient and comfortable. If she came to the competition with a pink wig on, it shouldn't be the focus. Also, it's her hair; and however she chooses to wear it, it's her decision and her right. The point is, Gabby Douglas made history and instead of people congratulating her, they'd rather talk negative about how her hair looked. Is this what it is? This is what the world has come to? We have got to stop this! Stop finding every little thing to talk about, and start encouraging each other. If you're a person who needs attention and publicity, at least try to get it in a positive way.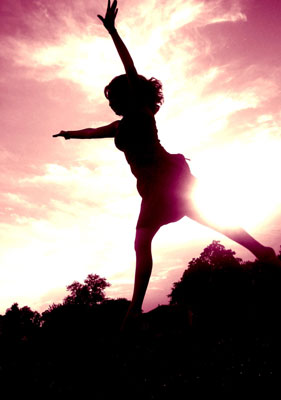 © Martha V., Morton Grove, IL