Love Potion (W.i.s.h.)
February 25, 2012
Summary:
Liang Mi Cheng bottles up her feelings about her eventful past; her dad died and her sister, her only friend, left to pursue her dreams in America. When she meets Zhen Wei, she slows down her pace of life and he influences her to have a voice. In doing so, she becomes a braver person. Throughout her interaction with Zhen Wei, she encounters dramatic emotional whirl winds that upset her routine of life. Will their separation lead to her depression or hope?

On the other hand, Yuan Zhen Wei falls into the trap of jealousy so deeply that he too wants to evoke that emotion into his childhood best friend, Xi Sha, in order to become the object of her desire.
He is responsible for transforming- or destroying- Mi Cheng's life. Upon meeting her, he targets her as one of his victims for his jealousy project. His obsession with getting his best friend, Xi Sha's love forces him to resort to drastic measures; stealing Mi Cheng's diary so as to ensure she complies with becoming his girlfriend. He believes that with a new girl in sight, Xi Sha would take immediate notice and be envious of their relationship. However, this does not happen since she is madly in love with her boyfriend, Dong Shang De, to give him the slightest thought. The forced relationship between Mi Cheng and Zhen Wei causes mixed feelings for both of them and this love experiment does not go as they planned.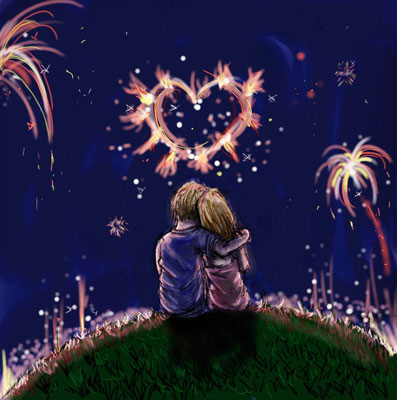 firestarmy
Love Potion (W.i.s.h.)