Thank You ...
MAG
Thank you to all the English teachers, from those who ruined The Scarlet Pimpernel to those who did their best to make me hate Freak the Mighty, and to those yet to come who will no doubt do their best to stifle my spirit as I read The Fountainhead and The Crucible. Thank you for taking these wonderful books and putting them through such a torturous and intense "learning experience" that I will never enjoy reading them again. All of these books I had read and enjoyed prior to their being assigned, but once they were read, reread, analyzed, overanalyzed and tested as a class, they became worthless piles of paper.

By contrast, there were many other books read for school that I enjoyed. I read, of my own volition and for English, War and Peace. As strange as it may seem, I not only finished the book, but enjoyed it. Even writing an essay on the novel did not diminish my feelings. I am sure that if I had to read the novel with a class, whatever teacher may dare assign it, the book would have lost much of its magic.

A book is changed when it is read with a class. It is not that the book is being read in a group; on the contrary, many books can be read, discussed and enjoyed more than if they are read alone. It could be the school environment, having to read something that you do not want to. Maybe it is finishing a book, enjoying it, and then having what you just read pounded into you with worksheets, vocabulary lists and projects. Only the best of books can go through this treatment and remain enjoyable.

I could argue that the purpose of reading as a class is not to enjoy, but to gain a greater understanding of the novel and read more critically. This is not a bad goal, but often class readings make students forget the feeling of enjoyment they may have had at the end of the book and replace it with impatience and boredom. Is it truly worth it to give students a better understanding if the end result is that they never want to read a classic again and automatically associate "classic" with "boring"?

It is still possible to enjoy a novel and gain a deeper understanding. Recently, my English class read several - All Quiet on the Western Front, Siddhartha, The Good Earth and others - in small groups. This removed the teacher's ability to over-focus on quizzes, vocabulary and overblown class discussions. Our small groups still discussed these novels, gaining the deeper understanding. We were still tested and did as much, if not more, work. The difference was that in our small groups the work was done with greater collaboration, and students were more available to help each other.

I have read 13 novels with a class. Of those, I only want to reread three. It is not that I did not like the books - I had read six of them before reading them again with the class - but after they were put through the debilitating process, most had no chance of remaining "good books."

Why a novel is so much less enjoyable and harder to learn from when read as a class probably begins with having to complete sections by a certain time. Once they get into it (if they do), they are forced to stop reading so as to not get ahead of the class. Discussion is difficult unless the class is divided into small groups.

Reading in small groups combines the best of both worlds. Students often get some choice as to which novel to read, but since others will be reading the same novel, it is easy to get help if one is stuck or confused. Discussion is easy because students are divided into groups and can quietly talk. Students learn more because they will each have to explain and teach part of the book to others in the group, creating the highest memory retention.

Why, therefore, is reading a novel as a class such a common practice? How can teachers enjoy going over the same book year after year? Is it something school systems require, or is it just easier for a teacher to reuse the same material? How many students enjoy it, or, for that matter, actually read the books and not just the SparkNotes? Assigning novels in small groups or individually would make it easier, more enjoyable, and more educational for students.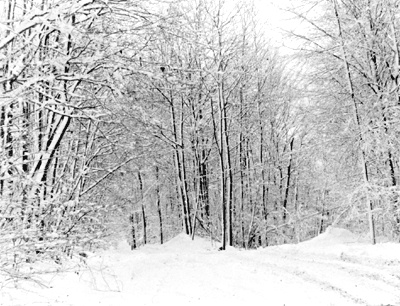 © Anonymous