When Should We Honor Our Military Heroes?
November 5, 2009
"I hear people sayin'. We don't need this war. I say there's some things worth fightin' for. What about our freedom and this piece of ground?" ~ lyrics from the song "Have You Forgotten?"

Our military heroes have sacrificed so much for our country and our freedom. Their courage to make huge sacrifices for the people of America should be remembered, that is why we need honor our military heroes everyday for all that they have done for us.
The rights that the service men and women fight for have been taken for granted by many Americans. People have forgotten why our environment is peaceful and how it got to be that way. One thing is for sure though, those military people have not forgotten what they are fighting for. Each and every one of has made a difference in someone's life, the least we could do is honor them everyday for all that they have done. Honoring the military men and women does not mean having a day off of work or school for Memorial Day or Veteran's Day, it means to be thankful for the military men and women, the sacrifices they have made and the freedom they have gave us.
There is no such thing as a free lunch; our freedom comes at a price. That price is what those military people pay, they give up being at home with their families, they give up the luxury comfort of a bed, and sometimes they even give up their own life. Our freedom is not free.
We need to be grateful for our military heroes. Every one of them has made huge sacrifices while protecting our lives. By honoring our military heroes, they can be sure that what they are fighting for is worth fighting for. So honor our military heroes anytime, anywhere, everyday.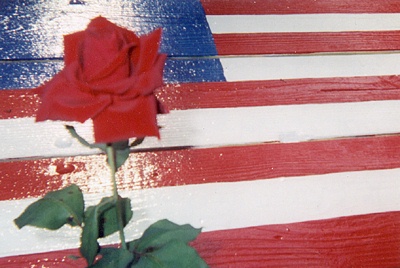 © Elizabeth H., Gulfport, MS