Magic
April 6, 2013
I want to tell you something...something about magic. Most people say magic is for children and that as you get older you grow out of it, but I'm here to say, just because one says they no longer believe in magic doesn't make it any less real to them, they just have a new way of looking at it. Children call it magic, grownups call it beauty.

The young see it in fairies and mermaids, making fictional creatures real through their imaginations and thoughts. When a butterfly floats by a small girl might see a lovely lady clothed in orange or blue, when a grasshopper jumps in front of a little lad's face he might gimps an ugly little gnome, or pixie. Likewise, the smallest tremor in a grassy field means a family of brownies are at play, up to their old games or collecting supplies for their creative hats.

At some point, I'm not sure when, people seem to grow out of innocent magic and decide instead, to view it as beauty. This kind of magic is seen in a sunset, a baby's face, or a dance that dust motes are performing in a sun beam that slides through a frosted winter window. This particular magic is made real though the world and what is said to be 'normal,' what is said to be 'acceptable' in today's society.

But there is, however, a third group of people that are rarely mentioned. They are the most special of people and they hold on to the purest of magic with every fiber of their being, because they see magic in every waking moment, in the sad and happy. They see it in the beautiful and the ugly; they make it real in their hearts. In a small ripple that travels on top of a still pond they can spy the disappearing fin of a mermaid, in the crack of a twig they listen for the invisible foot falls of a ranger. But they also see passing shadows of birds and turn them into the impossible. The beauty of a spring flower can instantly become just as magical and awe striking. When a sum beam slices through a storm cloud they take it as a sign that everything they believe in is worth it. That no matter what the world screams at them they are right, that their patients will pay off and the unknown will become known to them. This is the group that never grows out of magic; they never forget what is to be young. Because though they may grow up their hearts will be forever young.

Magic...it is a hard word to wrap ones head around. With thousand of different definitions defining it in different ways and logic trying to tear it down all one can do is decide if it is worth believing in and clinging to it with their whole heart.

I have decided that I have reached the end of my rope with magic, so all I can do is tie a knot at the end of the rope, and enjoy the wild ride it takes me on.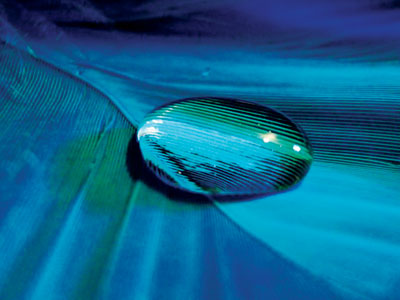 © Hui Y., Potsdam, NY