We are the Primitive Beings
September 6, 2013
Several thousand years ago, people were what we considered primitive beings. Without high levels of technology and knowledge of the world around them, what else could they be? Yet, even in today's terms, we are still primitive beings.

Allow me to digress. Many of our systems of communication and, in general, functioning, are the same as when mankind was born. We speak with our mouths, something that has not changed since the dawn of man. We still continue to hunt, we continue to farm, and we continue to function together as one group of people, or, in better terms, several groups of people with a common purpose: survival.

The technology that we have today cannot compare with that of the 1800s. Two hundred years, a small window of time, and we've come so far in electronics and knowledge. But: there is still more to accomplish. Knowledge has not fully been conquered. Because of that, we are considered these so-called "primitive beings".

I'm sure you've heard your parents talk about VHS tapes, or maybe you've heard of your grandparents speak of telegraphs. The technology even that they speak about is primitive to ours. But: there is still more to accomplish.

In 1982 (that's 31 years ago), the Commodore 64 was released to the public. This was considered in that time an incredible advancement in technology. The computer itself had only 64 kilobytes of RAM. That's completely and irrevocably useless in this time. A Microsoft Word document contains around 11 KB of RAM, depending on how large it is. Minecraft, a game that many play on the computer, is around 128 KB of RAM, and it is the smallest game (in terms of RAM space) that I've ever witnessed.

In today's terms, we have computers that can reach up to more than a Terabyte of RAM. A Terabyte, in comparison, is equivalent to over 15 BILLION Commodore 64's. In 31 years, we've advanced so much. But: there is still more to accomplish.

Imagine life in 31 years. Technology will be incredible. We can't even imagine how large a computer might be. We don't know what life would be like. Perhaps our minds, our intelligences and personalities, will be downloaded into these massive computers, allowing us to live forever. The bottom line is, we don't know. That, my friends, my dear readers, my colleagues, my peers, is what makes us primitive.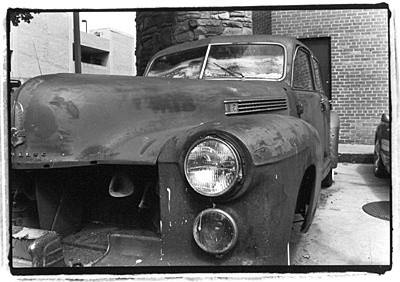 © Jessica T., Bethesda, MD