Even The Good Grow Up
March 20, 2014
May 7, 2010.

That is when I started posting on Teen Ink. It was some long, ridiculous poem that I was too embarrassed to show any of my friends but was secretly really proud of. It didn't get a lot of views, but there was something about the idea of my work being out there for the world to see. I liked it, and I wanted to post more. I was 15 and just starting to go through my angsty woe-is-me phrase.
That was almost four years ago. I posted everything I felt was good enough to be read, and eventually I was also posting my columns I wrote for my school paper on here. The April of my senior year, the month before I turned 18, I got the email that they were going to publish a review I had posted over Scotty McCreery's debut album.

It was my first time being published in anything. I was ecstatic. Anyone who would lend me their ear for even a few minutes would hear about it. I read the email over and over again, half-expecting to wake up one day with it not in my inbox as if it had all been in my head. I got my free copy in the mail, and nixed some from the local library at the end of the month, when I knew they would throw them at. After I had finally succeed in getting something published in the print magazine, however, my interest in writing puttered out as I started college. It wasn't until the New Year rang on the last half of my sophomore year that I had an early life existential crisis. That moment when 2014 was an actual year that we were living in, I realized that this was the year I turn 20.

Turning 20 meant I was no longer a teenager, which in turn meant that I couldn't post on Teen Ink anymore. Turning 20 meant that there were so many things that would be far less impressive because I wouldn't be doing them as a teenager. Turning 20 meant that I had start thinking about subleasing a room down by my university in the summer; that I had to make the decision whether I wanted to go back to my old summer job or take a summer class. Turning 20 meant that I was officially a fifth of a century old and what have I done with my life other than eat Doritos and binge-watch cartoons on Netflix?

I spent my subsequent time burying my anxiety in a newfound obsession with expressing myself through the written word. I have been cranking out article after review, after short story, after poem trying to post as many things as possible before that clock hits midnight on my birthday. At one point there were 15 articles waiting to be approved for the Teen Ink community to see. It took so long that I actually became paranoid that the people who approve posts knew that my Teen Ink days were numbered and were somehow conspiring against me. In my frenzy, I almost missed the email telling me that, once more, one of my reviews had been chosen to be published in the print magazine. It was so unexpected, so random, that I jumped up and shouted just as I had the first time. After the initial adrenaline wore off, I was reminded that my time getting approval emails is almost up.

Teen Ink had been such a wonderful outlet for me. On this website, I felt I could say whatever I wanted and no one would judge me and that the chances were that somebody understood. I've worked through a lot of problems by writing about them and putting them out there for anyone to read. It makes me sad to think that in May, I will be too old to continue sharing my thoughts and feelings with this inspiring community of young authors. Soon, I'll have to leave Teen Ink, but the strides I've made in my writing and the things I've learned by reading other author's work will never leave me. So thank you, Teen Ink. Thank you giving me the opportunity to have my voice heard. And if you're reaching the point where you will also have to say goodbye to Teen Ink, remember that everything will be okay. After all, even the good have to grow up.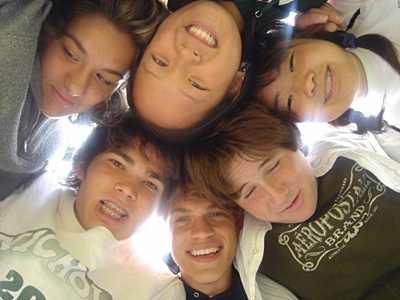 © Zhihan C., Hudson, OH