The Thing About Pharmaceutical Drug Prices
May 7, 2019
For anyone who lives in the US, pharmaceutical drug prices are notoriously high. They fluctuate all the time, sometimes the price jumps up so much that it makes headlines. 5000% spikes have occurred much to the ire and chagrin of politicians and consumers alike. Finding a solution that satisfies everyone will be difficult, but consumers are right. Pharmaceutical drug prices in the United States are unreasonably high. The even tougher question is, what do we do about it?

Companies say that research and development is risky and very costly, that's why they set such high prices. That is true, bringing a drug to market on average costs $2.6 million and there's no way to really work around that (Sullivan). But does that explain why the price pendulum keeps swinging from one extreme to the other seemingly by the day? And if this was the case, why aren't prices this high in other countries too?

Pharmaceutical drug prices in other countries are lower because their governments regulate the price.

The evidence for this is pretty clear. The US has the most expensive pharmaceutical drugs in the world, that is an absolute fact. There has to be a reason for that. There has to be some sort of rationale behind why the average American spends $1011 annually on pharmaceuticals compared to $351 for the average Swede (Haedar). Well, we know that programs like Medicare and Medicaid drive the prices down for those who have access to these programs. However, the US is the only country in the world where pharmaceutical companies have control over pricing and yet it has the highest prices in the world.

The government sets the bench for prices by having a government agency do it at their direction. Either legislation is passed or an authority figure in the government proposes a plan. For example, President Trump proposed a plan to reduce the price of certain pharmaceutical drugs. The plan includes replacing "an opaque discount arrangement between drug makers, insurers and middlemen called pharmacy benefit managers with a discount program directly aimed at consumers." That's one way to address this problem. Why are the prices so high in the first place? Research and development is costly and risky. Since it usually takes about 12 years for generic brands to overtake pharmaceutical drugs, companies try and squeeze out as much profit as they can in that 12 year window.

The evidence supports my claim because it explains how governments regulate the price in other countries. The issue of profits being slashed if companies cooperate with the government is one they would (or should) address as the agreement is being crafted. Government agencies are the ones who set the benchmark in other countries whereas companies themselves choose the prices in the United States. Some may argue that this is inherent in capitalism but does that mean that other countries who call themselves capitalist actually aren't just because they have an agreement with drug companies about pricing? Medicare and Medicaid can drive down the prices for those under those systems but for everyone else, they end up turning to cheap generics. In the piece by Simon Haedar for The Conversation, he uses graphic organisers to visualise the differing prices, clearly showing the United States on top. He shows just how much the average American spends on pharmaceuticals compared to the rest of the world. As Haedar explains, it is the American healthcare system that is the cause of this massive gap in spending.

So why are prices so high in the first place? As the evidence shows, research and development is risky and costly is what the pharmaceutical companies say. There is a twelve year window that pharmaceutical companies have to sell their products before a generic product comes in and starts to dominate the competition. Knowing this, companies put prices as high as they can without much backlash to squeeze out as much profits as they can before the generic brand comes in. This was what Martin Shkreli said when the price of one of his pharmaceuticals increased by 5000% which caused a lot of backlash. Is there basis to this explanation? It depends on who you ask. Politicians like Hillary Clinton condemned the price spike and accused the company of greed as well as taking advantage of their customers.

Personally, I believe Secretary Clinton is right. A 5000% swing overnight is far, far too much. Watching Martin Shkreli defend the undefendable was agonizing at best. What I personally believe is that there should be an agreement between pharmaceutical drug companies and the federal government to set reasonable prices that satisfy both sides. Therefore, citizens have a say in pricing and companies get to fairly argue their case. There has to be a balance between companies making money and consumers getting scammed. The real question is, what does that balance look like?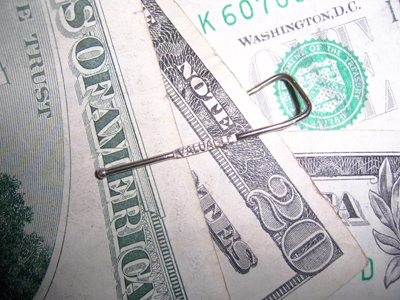 © Valcy E., Stony Point, NY