Why Are Women's Rights so Difficult to Obtain?
May 25, 2018
The year in between 2017-2018 there have been more people accused of sexual harrasment than people can count. Harvey Weinstein, Kevin Spacey, Matt Lauer, Mario Batali, Jerry Richardson, and Donovan McNabb are just a few of the many.
The fact that there have been so many cases is just mind-blowing. Females are equals to men, and for some reason people cannot seem to drill that into their brains. In 2016, the Labor Deparment showed that women earned 82 cents for every dollar that a man makes.
Feminism is the belief that women should have equal rights to men. So then why are so many people against feminists? People tend to only think of a very, very small margin of people, who follow the horrible stereotypes that feminists are accused with. If being a feminist just means that someone thinks women should be equal to men, then why is there not even more support for feminists? Well, the answer to that is probably that people are ignorant, stubborn and believe the stereotypes and/or think that women should not be equal to men, which is an astonighly, sexist thing to say.
Without women, man cannot survive. Men do not want women, they need women in order to survive, so then why are women treated less than a man?
The answer to this is a tricky one and there is no real answer. Hopefully, change comes quickly because how can the USA be a symbol of freedom, when roughly half of the population is treated worse than the other half, and this does not even include racism, stereotypes, and the cruelness that some people have for minorities.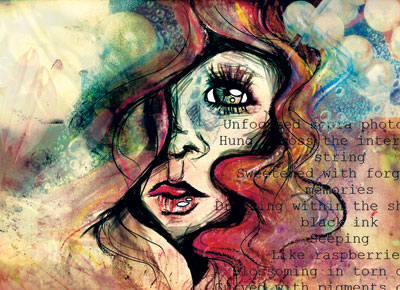 © Victor K., Las Vegas, NV