Seven Things the World Should Know About Race
November 9, 2009
1. Race is a modern idea. Long ago, people did not group people according to their physical traits, but by their religion, status, class and even language. This was done by the people of Ancient Greece and the people Rome.

2. Race does not have ANY genetic basis. One single gene, trait, or even characteristic will NOT distinguish all the members of a "race" from the members of another "race". An Asian will often have similar genes to a person from Africa or from Russia, rather than a person from their own "race".

3. Human subspecies do NOT exist. They are a myth. A lie. Unlike many animals, humans today simply have not existed long enough to evolve into separate subspecies. They have not been isolated from each other enough to have to evolve. Also, on average, one of every THOUSAND of the many, MANY nucleotides that make up our DNA are what make us different from one human vs. another. Humans are one of the most genetically similar of all the species that exist. You don't see white rabbits isolate and enslave other rabbits that are brown or have black spots. I am aware, that rabbits are nowhere near as intelligent as humans, and cannot hold pencils, but think of monkeys, or some other species that has similar genes to us humans. If every species treated its fellow animals the way we humans treat one another, the world would be in chaos, and all the carrots would go to the white rabbits.

4. Skin color really only goes skin deep. Your genes for your skin color have NOTHING to do with your hair color, eye shape, athletic abilities, blood type or intelligence. You cannot determine someone's intelligence or interests just by looking at their skin color. And most of the variation of races is WITHIN them, not between them. 85% of human variation exists within a local populous. An about 94% of variation can be found within any given continent. For example, three random Koreans may be as genetically different as a Korean and a Russian.

5. The ideas of freedom and race were born together. The United States of America were founded on the grounds that "All men are created equal," but the country's economy at the time was based almost entirely on slavery. The idea of "race" was created to try to explain why SOME people were denied rights and freedom while others were allowed to be free and enslave others.

6. Race is not biological, but racism is still real. The idea of race is a very powerful one that changes and in some cases dominates our lives. Racism is a social idea that allows some people opportunities and rights, while it denies other people their freedom. Our government has created a sort of unsaid "advantage" that unfairly allows white people to have more money and more power than other people of a different "race". I, being a Caucasian girl, do not mean to offend any other white people or make them feel badly about this. I am simply stating the facts and trying to spread the awareness of this topic.

7. Colorblindness will not end racism whatsoever. Simply turning a blind eye to this problem and pretending that race is nonexistent is not the same as creating equality. Once again, me being a white, American girl, feel that this is not something we should not ignore. I do not believe that we will create a perfect world where everyone is equal, that's communism, but I do believe that we should not separate ourselves from others just because of how they look, and what "race" they are.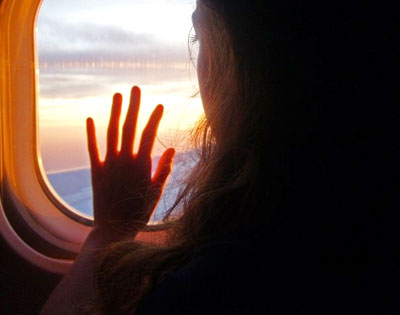 © Megan C., Nashville, TN