Discrimination Is the Issue
February 8, 2010
I'm not a psychologist or scientist or politician. I'm not even an adult. I'm just a student. I'm sixteen. I'm human. 

I won't tell you if same sex marriage is right or wrong. I can't decide that. That's for a higher power to decide. Which higher power you believe in doesn't matter. 

It doesn't matter if you believe it's wrong or not. If you do, then that's your oppinion and we're all entitled to an oppinion. However, no matter what you believe, I think we all know discrimination is wrong. If you have the right to decide if something is right or wrong, then I believe you also have the right to decide to keep it to yourself. If you have the ability to say same sex marriage is wrong, you have the ability to say "I will not discriminate because that is wrong." We were taught from the very beginning it is wrong to tease, and,  correct me if I'm wrong, but that applies to everyone -- sinners and all. 

I can't tell you if homosexuals were born that way or if they chose it at some point in their life. I can't tell you about their chemical makeup or whatever it is that decides this. What I can tell you is I would not want to be put down for who I was, and neither would you, whether I was born that way or chose to be that way. I can tell you that when you are teased you are hurt by it. We all know this. Some of us need to be reminded. 

I'm not going to tell you about the constitution or laws. I am going to tell you something we all know, something that has been said before. This is America. We are free. Our forefathers fought for us to have freedom. I believe that means for all Americans. It means you have the freedom to have your oppinion on the matter, and they have the freedom to be who they are and -- maybe one day -- live in peace. 

I won't tell you whether I believe it's right or wrong. That's not the issue. I will tell you that the discrimination is wrong. That's the issue. I'm no professional, but I am human. I can decide what's right and wrong in my heart. We all know discrimination is wrong. As for same sex marriage, that's not for us to decide. Believe what you will, but please stop the discrimination.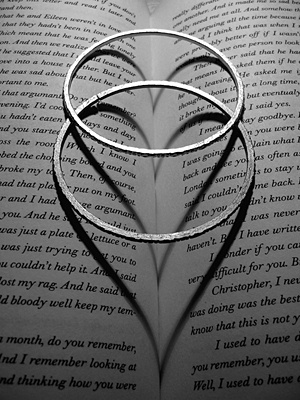 © Julia K., Old Tappan, NJ