Chris Brown
April 29, 2010
Ok. Admit it. You love Chris Brown. I mean, who doesn't? The awesome smile, the sick moves, the baby face, the smooth voice. What guy doesn't want to be him?
However, the things I've heard about him have led me to believe that he isn't as cool and good as we all thought he was. And, yes, I am mainly talking about when he basically almost beat Rihanna down to a pulp months ago.

Chris raised eye brows everywhere when he did this. It even put his career in jeopardy when people realized how bad he beat that poor woman. He lost lots of fans, but gained a new name: "Woman Beater."

I don't know about you, but some people have really stopped supporting him by not listening to his music. Some radio stations have banned his songs. Others won't download his music or even bother with him anymore. And why? Because that night he showed people his true colors.

Yeah, he had to go to court. And yes he has to do community service. And yes he may have apologized. But behind closed doors you don't know what's happening. And seriously does any of that really change anything?

Personally, I'll admit it. I still listen to his music. I like his music. I think he brings something different to the music industry that no one else can. But that doesn't change the fact that what he did was wrong. My thing is: Does his music really have anything to do with what he did? I mean, put all his music and his albums and his records aside and look at the real picture. He abused a woman. That has nothing to do with his singing or dancing or anything.

I'm not saying what he did was ok either. Me being a Girl and all, I think it was stupid of him and totally wrong. To me, it shows how weak and puny he is. For him to beat on a girl like that shows that he really has no heart or strength in him what so ever.

So, I want to hear from you guys. Do you still listen to his music and support Chris Brown, even if he did do what he did? Do you think it matters? Do you care?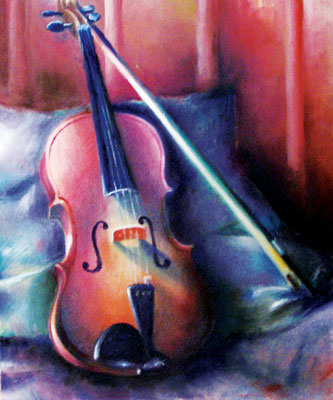 © Betty L., Fremont, CA